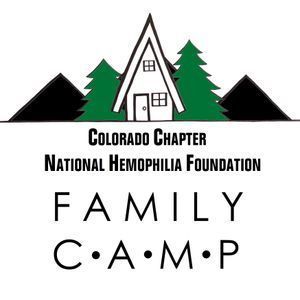 Family Camp creates magical, life-changing experiences for individuals, families, and children living with a bleeding disorder. Our goal is to bring together members of the bleeding disorder community for fun, relaxation, support, and building relationships with other families facing similar challenges. Here we focus on two key goals: increasing and enhancing self-infusion skills and building connections within our community.
At Family Camp, individuals and children develop confidence, independence and build life-long friendships and memories while they canoe, hike, and learn outdoor skills. Camp is also a place of encouragement, mentoring, and education for individuals and kids learning to self-infuse and enhance their role in self-care, a skill essential for life.
Family Camp is designed for:
-Families with young children living with a bleeding disorder
-Families who want to connect with other families in the bleeding disorders community
-Individuals or children who are ready to learn about or take the first steps toward self-care and self infusion
REGISTRATION DEADLINE: May 1, 2022
Contact Hanna Beary after May 1st to confirm availability.
COVID GUIDELINES:
NHF and national chapter face-to-face meetings and events (indoors and outdoors) will require that all attendees, including NHF staff and sponsors age 5 and older (on the first day of camp), show proof of being fully vaccinated or a negative COVID-19 PCR test within 72 hours of attending the event. NHF strongly recommends that all attendees wear masks, regardless of vaccination status. NHF National Chapters, including Colorado, must follow local, state, or CDC masking guidelines, whichever is MORE strict. This means masking guidelines are subject to change per event, based on the event location and event structure. NHFCO will communicate any known guidelines in advance of events.