Keep an eye out on Facebook, your email, and this page for fun, exciting, and interactive challenges presented by the Chapter throughout the year. Many challenges offer prizes for participation and top performers! 
---
2021 Challenges
Congratulations to our Pumpkin Paint Contest Winners: Maple, Toulouse, Ferris, and Dollie!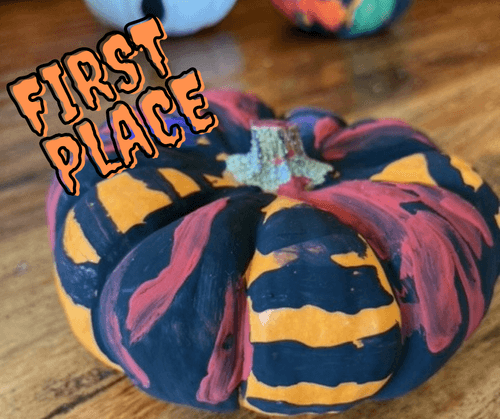 ---
Past Challenges
2020 WINTER PHOTO SCAVENGER HUNT
Explore the trails of your backyard and the great outdoors to search for these treasures around you. Remember to look high and low to see how many items you can find! All you need is a pair of shoes and a camera (phone camera works) to participate!
You will have a completed BINGO when you have taken a picture that represents the item on 5 squares in a row. For each completed BINGO—5 photos that represent the symbol on the card in a row—you will be entered into a raffle to win a MONTH MEMBERSHIP at the nearest Earth Trek's climbing gym near you! You can complete up to 5 BINGOs for a chance to be entered 5 times. At the end of January Backpacks + Bleeders will go live while drawing the winner of the climbing gym membership! We will also be raffling off the Backpacks + Bleeders long sleeve dry fit shirt and CamelBak.
SUMMER CHALLENGE 2020
Can you Hike/Walk/Run 100 miles in from July 1st to August 22nd? You may do all the miles yourself or split them up between a team, possibly even your UNITE Team! Improve your life and health while helping raise awareness for bleeding disorders. The 100 Mile Challenge is not a race or competition, but a community of people dedicated to accomplishing common goals!!
Tag us on Facebook @NHFColorado or @backpacksandbleeders to share your hard work! For each family or team that reaches their 100 miles will earn a Backpacks + Bleeders  dry fit shirt AND CamelBak! It comes with a 1.5 litter hydration pack to help prepare you for what's next!