You'll always know what's going on with our organization.
Just bookmark this page and check back often for the latest programs and events.
As a leader in the bleeding disorders community, we offer programs and services to raise awareness and make a difference for people living with bleeding disorders and their families. The health and well-being of our guests, our guides and the communities we visit is always our top priority. In response to the COVID-19 outbreak, we've worked tirelessly to enhance the health & safety precautions for every NHF Colorado program, day trip and event. With these changes in place, we can now offer some newly innovated events for some of our most popular programs—with more to come soon.
---
As the State of Colorado starts to regain a sense of normalcy, the Colorado Chapter would like to remind all community members of the safety protocols we have as we return to in-person events. Please visit our COVID-19 Resource Page for details.
Updated June 2022: NHF is committed to ensuring the safety of our staff, volunteers, and the community we serve. These NHF Event Guidelines are one way for us to demonstrate that commitment. While participating in events held or sponsored by the National Hemophilia Foundation (NHF), consistent with CDC guidelines, participants are encouraged to be fully vaccinated against COVID-19, practice hand hygiene, "social distancing" and wear face coverings to reduce the risks of exposure to COVID-19. At the present time, NHF no longer requires proof of vaccination or a negative PCR test for people of any age as a condition of event participation, which includes both indoor and outdoor gatherings. Exception: due to intimate proximity and the extended duration of summer camp, NHF CO does require all campers to demonstrate proof of vaccination. NHF National Chapters, including Colorado, must follow local, state, or CDC masking guidelines, whichever is MORE strict, which means guidelines are subject to change per event on short notice based on the event location and event structure. NHF cannot guarantee that its participants, volunteers, partners, or others in attendance of events will not become infected with COVID-19. Please reach out directly to the Chapter to clarify any aspect of this policy.
---
In this time of uncertainty it is more important than ever to stay UNITED. NHF Colorado is committed to providing updated resources and tools for the community.
We want to hear your feedback so we can continue to serve you to the best of our abilities during this time. Please fill this quick survey and let us know your thoughts (your answers will be anonymous).
---
Attended an event recently? Let us know how we're doing! 
---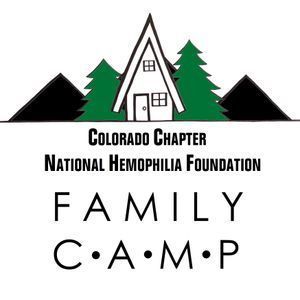 Family Camp creates magical, life-changing experiences for individuals, families, and children living with a bleeding disorder. Our goal is to bring together members of the bleeding disorder community for fun, relaxation, support, and building relationships with other families facing similar challenges. Here we focus on two key goals: increasing and enhancing self-infusion skills and building connections within our community.
At Family Camp, individuals and children develop confidence, independence and build life-long friendships and memories while they canoe, hike, and learn outdoor skills. Camp is also a place of encouragement, mentoring, and education for individuals and kids learning to self-infuse and enhance their role in self-care, a skill essential for life.
Family Camp is designed for:
-Families with young children living with a bleeding disorder
-Families who want to connect with other families in the bleeding disorders community
-Individuals or children who are ready to learn about or take the first steps toward self-care and self infusion
REGISTRATION DEADLINE: May 1, 2023
Contact Hanna Beary after May 1st to confirm availability.
Looking for an adventure? Join Backpacks + Bleeders alongside Rocky Mountain Adventures for a whitewater trip down the Lower Pouder River! Meeting at 11:00 AM for a parking lot picnic before hitting the river. Located in Fort Collins and just an hour's drive from Denver, the Cache la Poudre River is Colorado's first and only designated National Wild and Scenic River. This half day whitewater adventure on the Cache la Poudre offer you a thrilling whitewater rafting experience in a pristine and protected environment.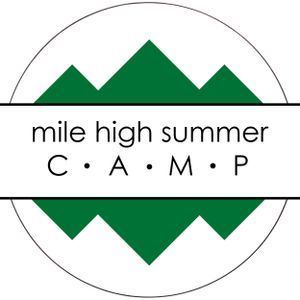 Join us at Mile High Summer Camp, taking place from Sunday, July 21 to Thursday, July 23 at Easterseals Rocky Mountain Village. This inclusive camp is specially designed for youth aged 7-17 with bleeding disorders, providing a refreshing break from daily routines and an opportunity to connect with the community.
For teens aged 14-17, we have the Teen Leadership Weekend in partnership with Breckenridge Outdoor Education Center. It's an exciting program that offers a chance for personal growth and development.
We have some fantastic news for Teen Leadership members (14-17 years old). They can now participate in both the Teen Leadership Weekend and Mile High Summer Camp, doubling the fun and learning.
Introducing a new addition for 2023: Bleedership in Training (BIT). This program allows Teen Leadership members aged 16-17 to apply and enhance their leadership skills by mentoring and assisting in organizing engaging activities.
To register for the Teen Leadership Weekend or Mile High Summer Camp, simply copy and paste the link below.
https://cohemo.org/get-involved/programs/mile-high-summer-camp/mile-high-summer-camp.html
---