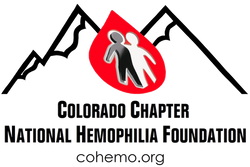 We live in a very different world than we did last week. Daily life has been disrupted and some of our most sacred traditions and institutions have gone dark in response to coronavirus (COVID-19). As an organization that works to promote good health, we want to update you on how this pandemic and corresponding actions are impacting operations at NHF Colorado. 
All events scheduled March 16-May 31, 2020 have been cancelled, delayed, or modified. Following CDC recommendations, we are not planning to convene significant groups people until more is known about the impact of this virus. This includes our smaller scale weekend hikes as well as our signature Education Empowerment Days. Look for more communication in the coming days and weeks about specific changes to each scheduled event. 
As of now, we are planning to move forward as scheduled with all summer activities, which include our very popular Family Camp, Mile High Summer Camp, and Unite for Bleeding Disorders Walk. However, we are delaying the registration process for these events as we continue to monitor the situation. We will evaluate this rapidly changing situation at the end of this month with the goal of making registrations live in early April, a delay of approximately one month from the typical process.
There are no known shortages of inventory for the treatment of bleeding disorders in the US. All manufacturers confirmed this at NHF's recent Medical and Scientific Advisory Council (MASAC) meeting; COVID 19 epidemic is not a reason to seek additional doses or to stockpile.
We will be communicating more frequently and specifically in the next 2 months. You've probably received emails by now from companies ranging from your favorite restaurant to your internet service company, and we understand it can be information overload. We will be exploring new and innovative ways to deliver educational messaging and we hope you will embrace more communication from our Chapter during this time.
We are here to serve YOU. Although our events will be paused and we won't be able to provide high impact programming on a group level in the short term, we will be stepping up our capacity to take on individual needs as they arise. Reach out to us by email or phone for updates or for more information on how we can meet your individual needs. 
Response documents from NHF Colorado and the HTC can be found here.
---
Hemophilia and Thrombosis Center
Currently the building where the HTC is located is locked 24/7 as is the remainder of the Anschutz Medical Campus except for hospitals. Our HTC staff are alternating from being on-site and off-site to maintain social distancing requirements. We have resumed seeing patients in person from 8 am to 4:30 pm but all patients will be screened and should not come if they have any symptoms of COVID-19. All visits are by appointment only and masks must be worn while in our clinic per Anschutz Medical Campus requirements.
Patients needing to be seen must call and schedule a visit, and once at the HTC, must call the pager number posted on the exterior doors to then be allowed inside and be screened for respiratory illness. If you need to be seen more urgently, please discuss with a HTC clinical staff who may instruct you to go to your nearest emergency room. In a life-threatening emergency always call 911.
The HTC has compiled a list of helpful resources HERE.

---
Local County Information
Denver County data can be found HERE. 
Jefferson County data can be found HERE.
Tri-County data can be found HERE.
COVID19 Dial Dashboard
Colorado Department of Health and Environment
---
Center for Disease Control
Currently the Center for Disease Control (CDC) is actively tracking COVID-19 cases and data across the country. You may visit the CDC website for detailed information and interactive maps.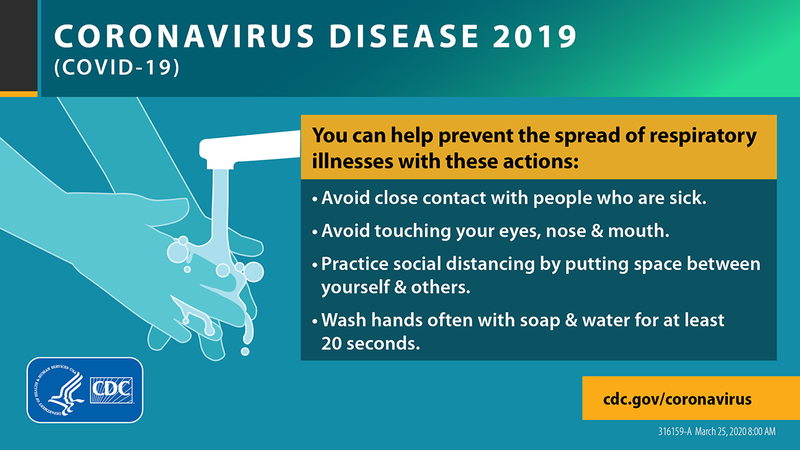 ---
MASKS
A resource page for Colorado on how to make masks: https://www.coloradomaskproject.com/ 
How to make a mask out of a bandana with no sewing (YouTube): https://youtu.be/1r2C1zGUHbU 
Step by step blog on making a mask out of a handkerchief and hair ties:  http://blog.japanesecreations.com/no-sew-face-mask-with-handkerchief-and-hair-tie