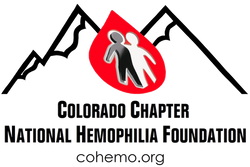 ---
In this time of uncertainty it is more important than ever to stay UNITED. NHF Colorado is committed to providing updated resources and tools for the community.
We want to hear your feedback so we can continue to serve you to the best of our abilities during this time. Please fill this quick survey and let us know your thoughts (your answers will be anonymous).
---
Updated March 1, 2022
The Colorado Chapter would like to remind all community members of the following safety protocols as we return to in-person events. 
NHF and national chapter face-to-face meetings and events (indoors and outdoors) will require that all attendees, including NHF staff and sponsors age 5 and older, show proof of being fully vaccinated or a negative COVID-19 PCR test within 72 hours of attending the event. NHF strongly recommends that all attendees wear masks, regardless of vaccination status. NHF National Chapters, including Colorado, must follow local, state, or CDC masking guidelines, whichever is MORE strict. This means masking guidelines are subject to change per event, based on the event location and event structure. NHFCO will communicate any known guidelines in advance of events.
*Please note that all scheduled events are subject to change with little notice due to the ever-changing COVID situation in Colorado. Changes may include, but are not limited to, different masking, vaccination or testing requirements, canceling in-person events in favor of virtual events, and limiting attendance to in-person events.
If you have any of the following symptoms, please do NOT attend any scheduled in-person events with the Chapter:
(Symptoms should not be chronic or related to other known causes or conditions)
·       Fever or feeling feverish (such as chills, sweating)
·       Cough
·       Mild or moderate difficulty breathing
·       Sore throat
·       Muscle aches or body aches
·       Headache
·       Vomiting or diarrhea
·       New loss of taste or smell
·       Congestion or runny nose
·       Temperature exceeding 100.3 degrees
Additionally, if in the last two weeks, you have been in close contact with someone who has COVID-19 (excluding people who have had COVID-19 within the past 3 months), we ask that you do not attend any in-person events with the Chapter. If you are waiting for results for a COVID test because you had/have symptoms do not attend any in-person events. If anyone you live with has tested positive in the last 14 days, do not attend any in-person events.
You have been in close contact if you have:
·       Been within 6 feet of someone who has COVID-19 for a combined total of 15 minutes or more over a 24 hour period or
·       Provided care at home to someone who is sick with COVID-19 or
·       Had direct physical contact (hugged or kissed) someone who has COVID-19 or
·       Shared eating or drinking utensils with someone who has COVID-19 or
·       Been sneezed on or coughed on by someone who has COVID-19
If you, or a member of your household, develops any of these symptoms during an event you are participating in please immediately notify Chapter Staff and leave the event. 
---
Find out where you can get a vaccine
https://covid19.colorado.gov/vaccine/where-you-can-get-vaccinated
Find out where you can get a COVID test
https://covidcheckcolorado.org/
---
Update: March 2020
We live in a very different world than we did last week. Daily life has been disrupted and some of our most sacred traditions and institutions have gone dark in response to coronavirus (COVID-19). As an organization that works to promote good health, we want to update you on how this pandemic and corresponding actions are impacting operations at NHF Colorado. 
All events scheduled March 16-May 31, 2020 have been cancelled, delayed, or modified. Following CDC recommendations, we are not planning to convene significant groups people until more is known about the impact of this virus. This includes our smaller scale weekend hikes as well as our signature Education Empowerment Days. Look for more communication in the coming days and weeks about specific changes to each scheduled event. 
As of now, we are planning to move forward as scheduled with all summer activities, which include our very popular Family Camp, Mile High Summer Camp, and Unite for Bleeding Disorders Walk. However, we are delaying the registration process for these events as we continue to monitor the situation. We will evaluate this rapidly changing situation at the end of this month with the goal of making registrations live in early April, a delay of approximately one month from the typical process.
There are no known shortages of inventory for the treatment of bleeding disorders in the US. All manufacturers confirmed this at NHF's recent Medical and Scientific Advisory Council (MASAC) meeting; COVID 19 epidemic is not a reason to seek additional doses or to stockpile.
We will be communicating more frequently and specifically in the next 2 months. You've probably received emails by now from companies ranging from your favorite restaurant to your internet service company, and we understand it can be information overload. We will be exploring new and innovative ways to deliver educational messaging and we hope you will embrace more communication from our Chapter during this time.
We are here to serve YOU. Although our events will be paused and we won't be able to provide high impact programming on a group level in the short term, we will be stepping up our capacity to take on individual needs as they arise. Reach out to us by email or phone for updates or for more information on how we can meet your individual needs. 
Response documents from NHF Colorado and the HTC can be found here.
---
Hemophilia and Thrombosis Center
 
For full campus status and updates click HERE. 
CU Anschutz is operating a hybrid model of remote and on-campus activity. Slow, steady return of limited activity continues.
Important changes went into effect June 1, to guide those returning to campus.
All students and employees are asked to be fully vaccinated by September 1. Students with in-person summer coursework must be vaccinated before return.
In a life-threatening emergency always call 911.
The HTC has compiled a list of helpful resources HERE.

---
Local County Information
Denver County data can be found HERE. 
Jefferson County data can be found HERE.
Tri-County data can be found HERE.
COVID19 Dial Dashboard
Colorado Department of Health and Environment
---
Center for Disease Control
Currently the Center for Disease Control (CDC) is actively tracking COVID-19 cases and data across the country. You may visit the CDC website for detailed information and interactive maps.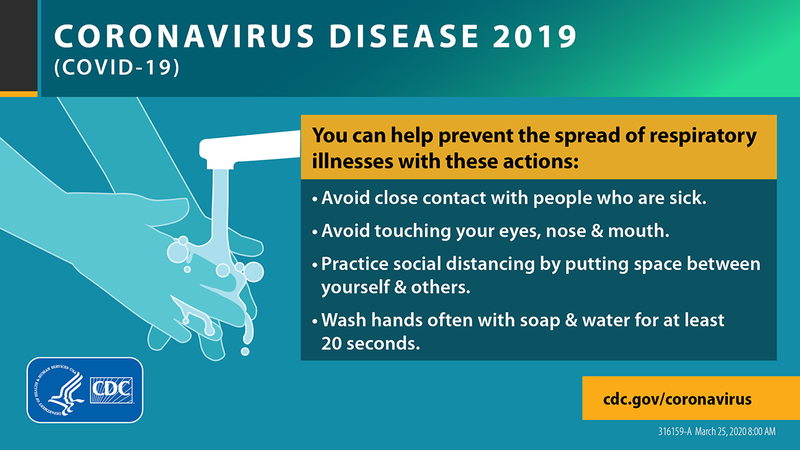 ---
MASKS
A resource page for Colorado on how to make masks: https://www.coloradomaskproject.com/ 
How to make a mask out of a bandana with no sewing (YouTube): https://youtu.be/1r2C1zGUHbU 
Step by step blog on making a mask out of a handkerchief and hair ties:  http://blog.japanesecreations.com/no-sew-face-mask-with-handkerchief-and-hair-tie