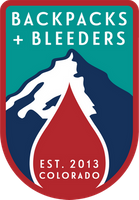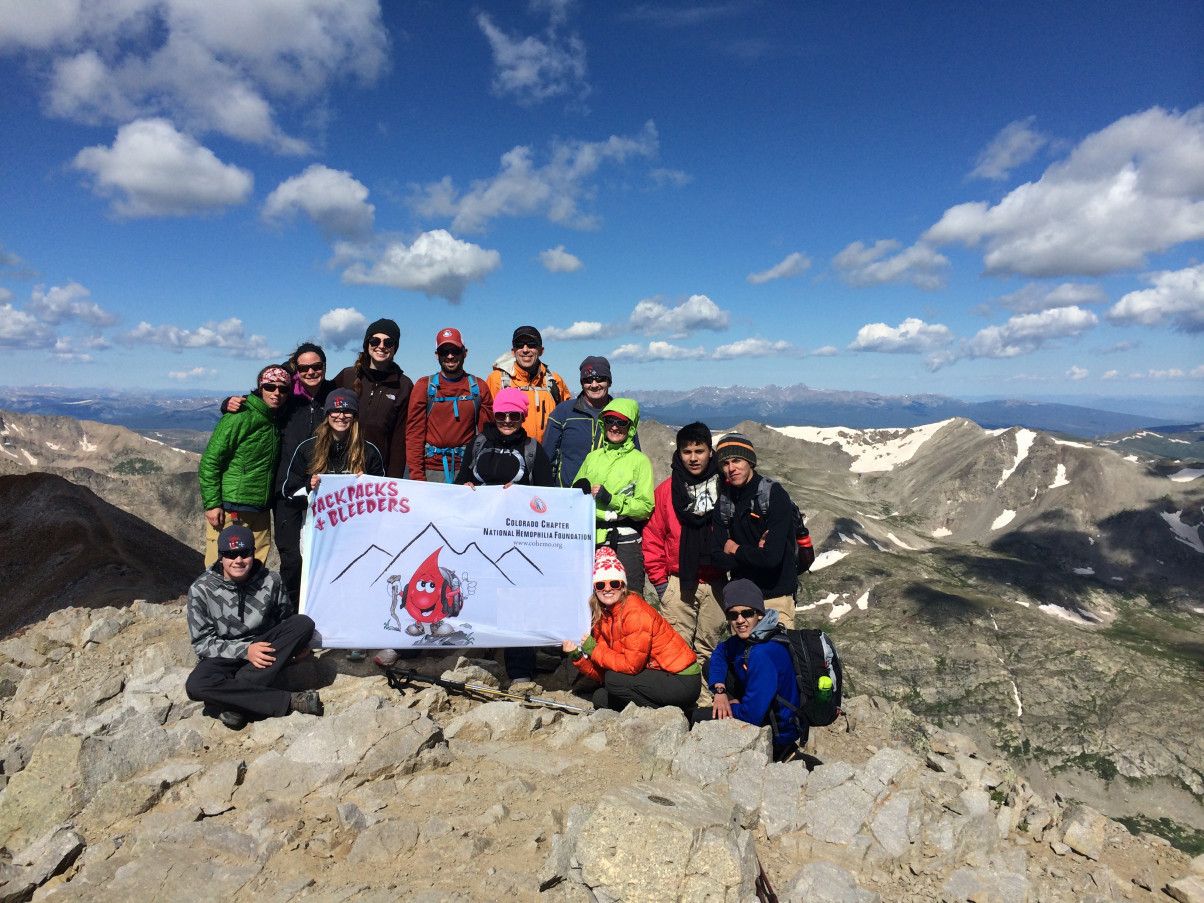 WE CLIMB MOUNTAINS!
Backpacks + Bleeders is a program was a creation by a former board member, the Colorado Chapter and HTC in 2013. Backpacks+Bleeders cultivates adaptable independence one meaningful adventure at a time by challenging our community to think beyond their limitations and enjoy the outdoors. We will continue to strive to enhance this program based off of the community needs.
Our goal is to provide a sense of community to feel connected to one another. To empower each other and learn how to take control of your bleeding disorder. And to engage one another by promoting a healthy living and resilient lifestyle. 
Backpacks + Bleeders travels to several outdoor activities a year.  From hiking to indoor rock climbing to white water rafting to attempting a classic Colorado 14er, Backpacks + Bleeders is always on the go!
Are you familiar with the new incentive program?
Backpacks + Bleeders program is designed to create and foster a community and to feel connected to one another through outdoor community. This includes empowering each other and taking control of bleeding disorders. It also includes being prepared and having the proper knowledge and tools to conquer your challenge. We are here to help with that. NEW to the program are these fun INCENTIVES!
On your FIRST Backpack + Bleeders trailblaze you will receive the Backpack + Bleeders Patch and sticker
On your THIRD Backpack + Bleeders trailblaze you will receive the Backpack + Bleeders long sleeve dry-fit t-shirt
On your FIFTH Backpack + Bleeders trailblaze you will receive the Backpack + Bleeders CamelBak Hydration Pack
---

---
Backpacks + Bleeders is proudly sponsored by the following: