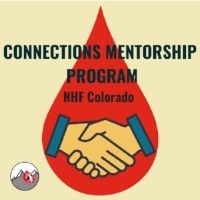 The Connection Program is a program designed to provide resources and community support to families with a newly diagnosed bleeding disorder and to those hospitalized due to bleeding disorder-related issues.
A diagnosis of a bleeding disorder within a family is an emotionally draining and scary time. Particularly due to the rarity of these disorders, there is often confusion, information overload, and a sense of isolation. Additionally, hospitalization due directly to, or as a complication of, a bleeding disorder can ignite some of these same emotions.
Proactively reaching out to and supporting individuals and families during this time not only eases the immediate burden but also demonstrates the strength of our community. This outreach also increases the likelihood that these individuals and families will be aware of NHF Colorado and the HTC support of our mission, resulting in increased participation and more active management of their own care.