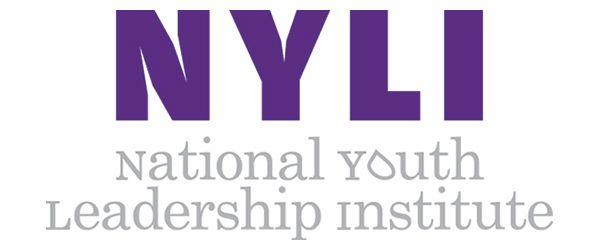 Due to COVID-19, NHF will not be accepting NYLI applications for a 2021 cohort. We deeply regret the need for a hold on applications at this time. However, we are very much looking forward to accepting a new class next year if conditions permit.
In the meantime, please direct extra support toward your local chapter. These efforts will be noticed and a history of volunteering at your chapter is oftentimes an identifying factor for incoming NYLI members during the application process.
What is NYLI?
The National Youth Leadership Institute (NYLI) at the National Hemophilia Foundation (NHF) provides youth (18-24 years old) in the bleeding disorders community with leadership opportunities to encourage personal growth, effect change, and positively influence others.
What to Expect:
The National Youth Leadership Institute is a two-year program designed to assist young people from the bleeding disorders community to become well-trained, recognized leaders. In addition, NYLI provides an amazing opportunity for youth to learn and share experiences of living with a bleeding disorder. NHF achieves these outcomes by providing young adults with training, support, and opportunities to provide education to the bleeding disorders community.
As of January 2015, the NYLI program has implemented a three-track curriculum. The program will continue to provide youth with the same opportunities to become established leaders and speakers in the bleeding disorders community, while also providing them with the tools to implement more direct programs at the local level.
Each year of the program will focus on developing specific skills through a variety of in-person trainings, webinars, and year-round communication. The 1st year of the program is dedicated to developing individual and professional skills including: public speaking, leadership techniques, networking skills, and résumé building. In addition, NYLI will further develop these skills by selecting one of three areas of focus – or "tracks" – that will shape the remainder of their time in NYLI:
Outreach Track: Training and experience in delivering in-person educational programming to NHF chapters and HTCs around the country. NYLI members in 2019 facilitated a variety of Steps for Living workshops including "Do You Bleed Like Me?," "Playing it Safe: For Kids," and "Becoming Independent On My Own" and the Artistically Speaking art workshop.
Advocacy Track: Training and experience in speaking with elected legislators, facilitating advocacy education workshops, involvement in legislative events for state chapters in a leadership capacity with a special interest in training youth to become more confident advocates.
Nonprofit Development Track: Training and hands-on involvement in experiencing what it takes to run a nonprofit organization by serving local NHF chapters in a leadership capacity (e.g. serving on a board, developing a fundraising or awareness campaign, managing a chapter program).
In their 2nd and final year of the program, NYLI members will focus on implementing what they've learned through in-depth final projects conducted at the chapter level.
What You Get:
Training and experience in developing leadership and communication skills
Opportunities to experience and network with the bleeding disorders community at a national level by attending national meetings and providing educational workshops in several states
Experience in creating and facilitating meaningful programs for the purpose of education, advocacy, fundraising, and awareness
Each year, all NYLI members attend the NHF Bleeding Disorders Conference, which includes educational training components, volunteering to engage the greater bleeding disorders community, and speaking opportunities. In addition to the trainings below, NYLI may also be invited to attend additional trainings and meetings throughout the year.
What You Give:
If selected, the following responsibilities will be expected of you.
Represent NHF in a positive manner
Help NHF to understand issues particular to young adults
Respond to NHF communications within 2 business days
You will be expected to participate in the events and trainings listed below.**
1st Year:
Leadership Training (New York, NY)
Washington Days (Washington D.C.)
Facilitation Training
2nd Year:
Washington Days Training
NHF Chapter Leadership Seminar or Advocacy Stakeholder Meeting
NHF Bleeding Disorders Conference
Travel 2-3 times to deliver education programming at chapter events (Outreach and Advocacy Tracks)
**NYLI places school and work as a first priority, however consistent inability to meet these expectations may result in termination from the program.
All expenses (e.g. travel, hotel, meals) for any NYLI event are covered and/or reimbursed by NHF.