Backpack + Bleeders: Indoor Rock Climbing Ubergrippin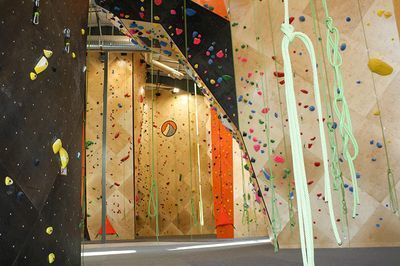 Trailblaze with Backpacks + Bleeders through this indoor climbing experience! Try a new skill or strengthen your current techniques at Ubergrippin Sunday, January 16th! Learn from the expert's proper footwork technique and have the opportunity to gain your belay certification. This activity is for community members ages 6+, and all climbers under the age of 18 will require an adult (18+) to accompany them.
NHF and national chapter face-to-face meetings and events (indoors and outdoors) will require that all attendees, including NHF staff and sponsors age 12 and older, show proof of being fully vaccinated or a negative COVID-19 PCR test within 72 hours of attending the event. Additionally, for indoor events, all attendees must wear masks regardless of vaccination status.
You must also complete the mandatory Ubergrippin waivers at the link below.