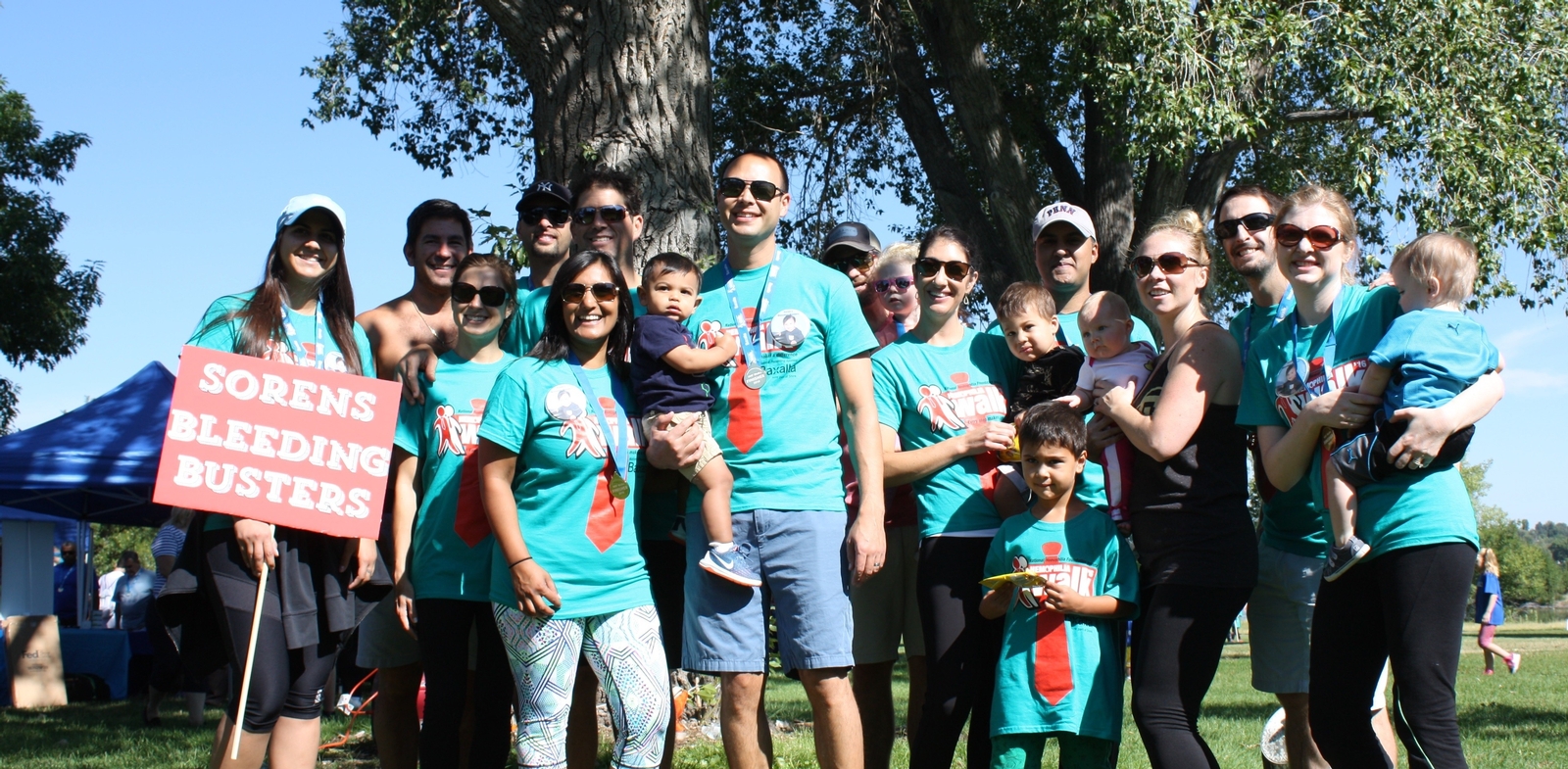 Thank you for attending our Colorado Walk for Hemophilia! 
The Walk program is still open until September 30th, please continue to fundraise, ask for matching gifts from employers, and raise awareness through September!
Our walk was Saturday, August 26th, 2017 at Sloan's Lake Park 
We walk to raise critical funds for local programs (Family & Kids Camp), local services and national research.
Get involved by following these steps:
1. Donate Here!
2. Set a fundraising goal
3. Customize your personal fundraising page with a photo and your story
4. Invite your friends/family to join your team
5. Raise funds
*Share your personal fundraising page by sending the link to your friends/family
*Does your employer offer matching gifts?
*Host a team fundraising event and get the whole team involved! (Ideas: silent auction, poker night, garage sale, car wash, talent show)
*Ask your favorite restaurant to host a proceeds night and apply the donation to your fundraising goal
*Ask 10 people to donate $10
*You can collect checks and cash and we can associate them with your fundraising page
NEW! Fundraising Incentives
$25 – Receive the Walk t-shirt
$250 – Receive a special gift
$500 – Factor Club! Receive on-stage recognition & finisher medal
$1,000 – Special parking and on-stage recognition on walk day
Need help with registration? Or adding a photo to your fundraising page? Email the Walk Concierge – Amanda at Amanda@COHemo.org
OUR GOAL, YOUR HELP
This year's fundraising goal is $80,000! There are many challenges to fundraising, but ultimately it's about telling your story. Our most successful fundraisers are the ones that share why they walk. There are already some incredible stories on our Colorado Walk Fundraising Page. Each of our stories is unique, but we're part of a community that can relate. Share with us why YOU walk!