Mile High Summer Camp is a camp hosted by The Colorado Chapter of the National Hemophilia Foundation and The University of Colorado Hemophilia & Thrombosis Center.  Mile High Summer Camp serves campers affected with hemophilia, von Willebrand's disease, and other rare chronic bleeding disorders from Colorado, Wyoming, Montana, and Nebraska.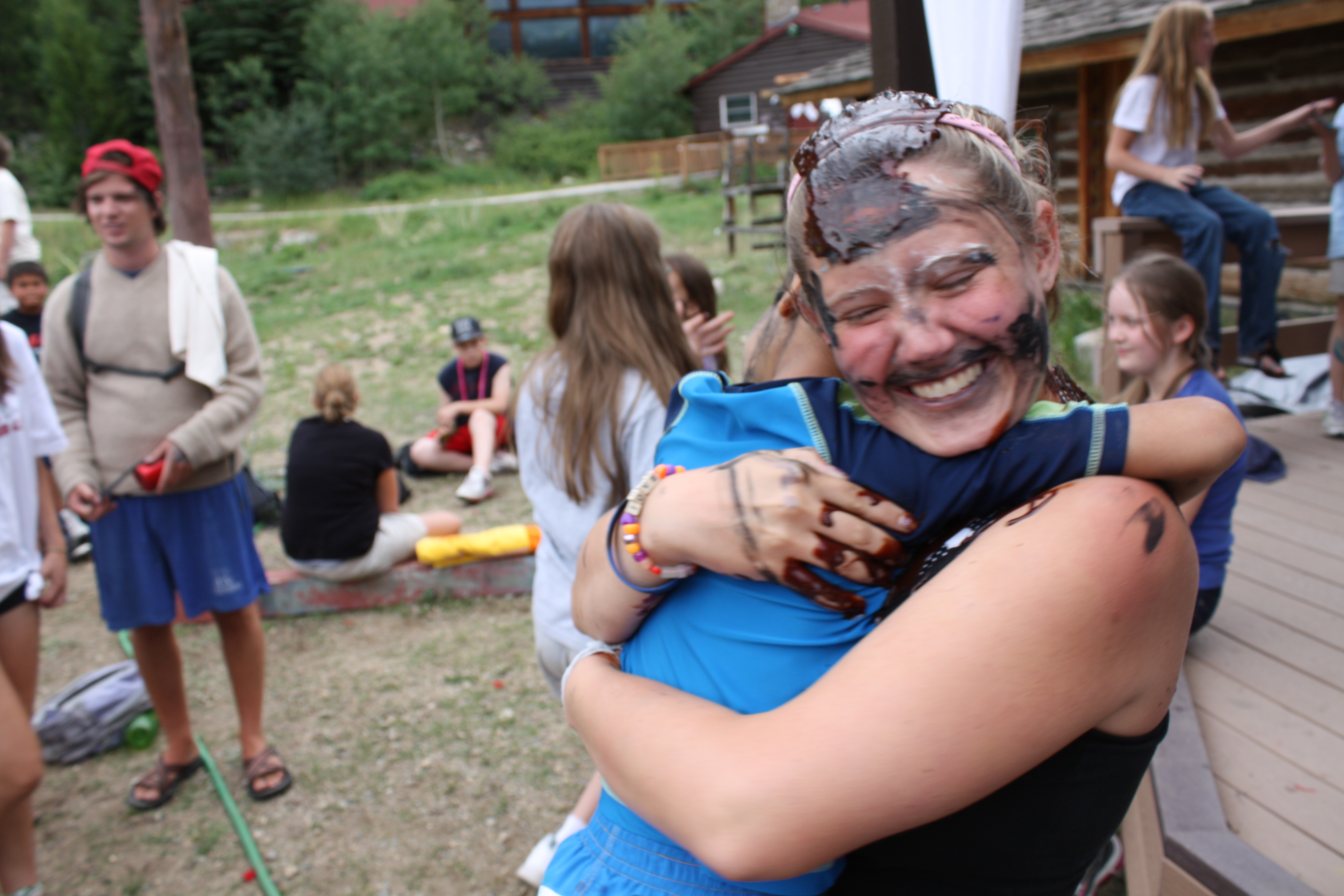 Why Attend Camp?   
The mission of Mile High Camp is to engage in the lives of children affected by an inherited bleeding disorder by providing life-changing camp experiences that are empowering, encouraging, and educational in a physically safe and medically sound environment. At Mile High Camp, our vision is that our campers will embrace our camp values in order to one day take personal responsibility for their own lives and become strong advocates for their own care. Through a camper-centered program that focuses on the premise of keeping campers and staff safe, respected, and loved, we intend to empower our staff and campers to achieve these goals.
If it were not for Mile High Camp, most children with bleeding disorders would not know another child with hemophilia or vWD. Due to medical conditions and family finances, many of our campers would not be able to attend a summer camp at all. We believe that a chronic condition affects the entire family. Our philosophy is to provide our campers with a normal camping experience by providing them with traditional camping activities in a safe environment.  
Staff at NHF Colorado, the Hemophilia & Thrombosis Center(HTC) and Rocky Mountain Village want this to be a wonderful experience that creates a wealth of fond memories for your camper.
---
---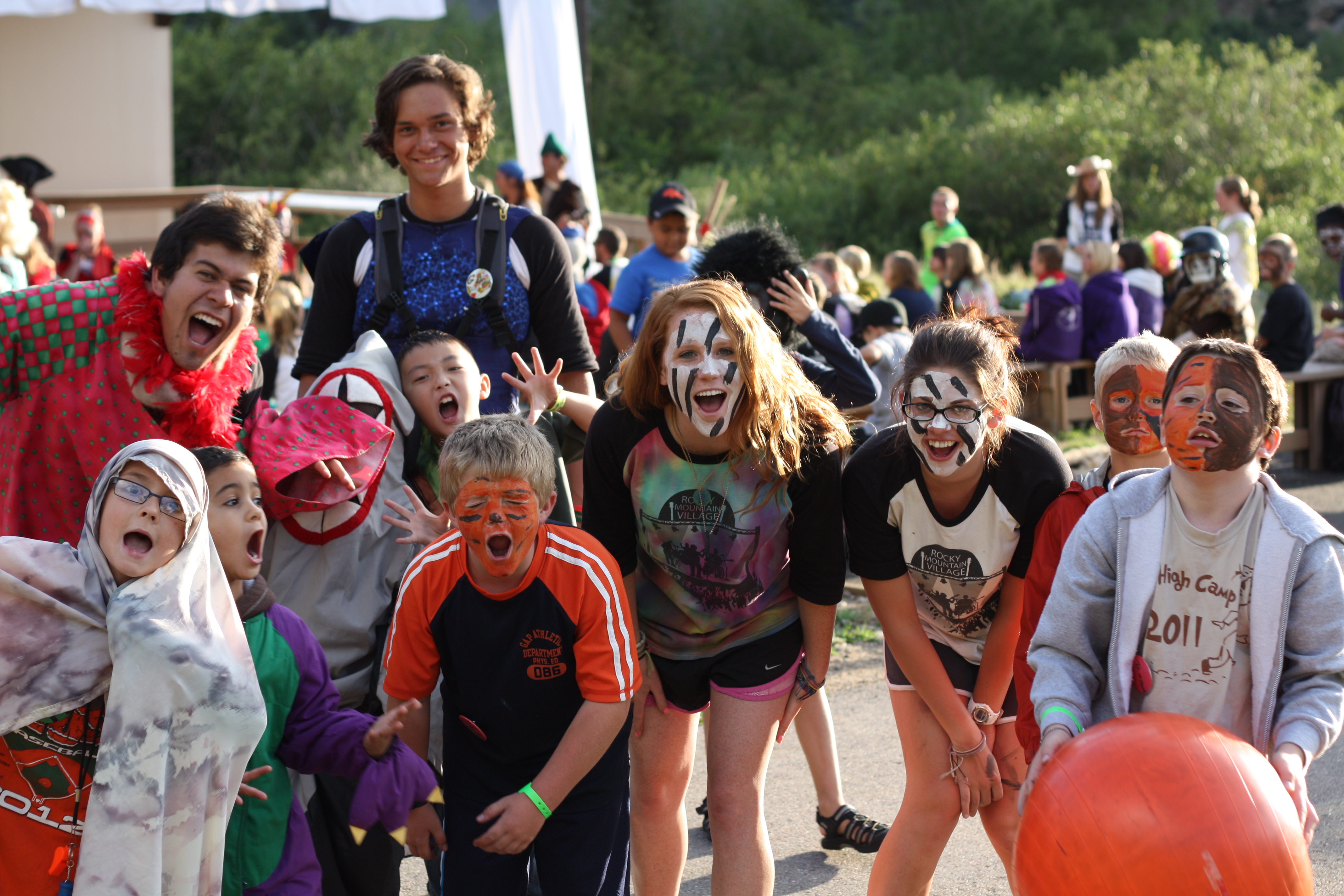 Who Can Attend Camp?
Mile High Camp is for male & female campers, ages 7-18, who are affected by a bleeding disorder and their siblings. Campers must be 7 years old on the first day of camp, in order to attend. Affected campers must be a patient of the University of Colorado Hemophilia Treatment Center. Siblings must FIRST attend with their affected sibling, in order to attend. For a full list of camper acceptance policies, as well as Leadership acceptance polices, click Here!
Have a question about your camper? Contact Sean Jeffrey (720) 545-0755, sjeffrey@hemophilia.org
---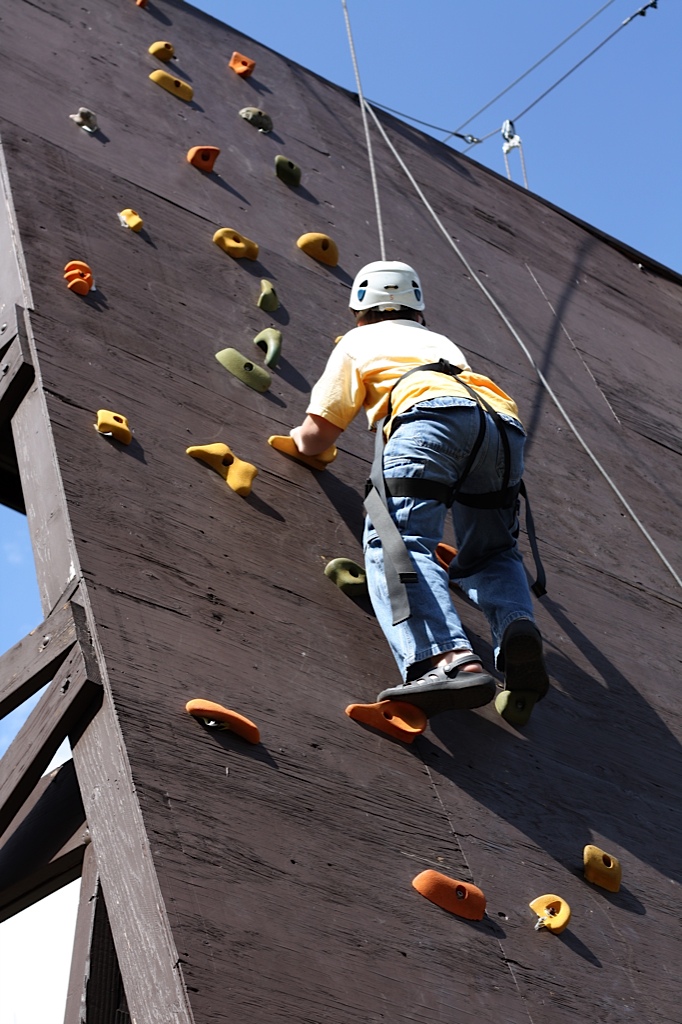 What do campers do while at camp?
At Rocky Mountain Village campers enjoy swimming, fishing, overnight camping, outdoor cooking, travel camp, day trips, arts & crafts, sports and recreation, hiking, dances, music & drama, horse-back riding, and riding the zip-line.
Mile High Camp is separated into three programs based on age.
Easter Seals Camp serves campers from ages 7-13.
BOEC is a wilderness program that is an optionfor campers aged 12-13. Campers must be 12 on the first day of camp in order to attend.
The Leadership program serves male & female campers from ages 14-18 (Leadership sibling policy detailed below)
Graduated campers have the option to apply for the CIT (counselor-in-training) program when they are 19 and after a full year removed from camp (College/Job, etc.)
The BOEC and Leadership programs experience their wilderness activities through the Breckenridge Outdoor Education Center(BOEC).
For any questions about our Mile High Camp programs, contact Sean Jeffrey 720-545-0755, sjeffrey@hemophilia.org
---
What does it cost?
Each camper is asked to pay a non-refundable $25.00 registration fee.   The remainder of the camp cost, approximately $1000.00 per camper, is underwritten by other sources, including funds raised by the Colorado Walk for Hemophilia.  If you have questions or need additional information, please call Camp Director Sean Jeffrey at (720) 545-0755, sjeffrey@hemophilia.org
*Scholarship forms are available.  Scholarships will be granted on an individual basis.
---
How Can I Register my Child?
There are several ways to get camp forms for your camper! 
This the first we have camp forms available for ONLINE registration! This will not only help stream line the process for signing up for camp in a quick and effective way but CampDocs will also have a record of every year you have signed up and keep your information so that registering in the future will go even faster and be more streamlined! We STRONGLY recommend you to register online. 
Camp Registration forms are available on the camp forms page
Create your profile and then click on the appropriate camper session (Leadership, BOEC, Easter Seals) under the registrations tab  and start filling it out. Contact Sean in the office with any questions!
If you would still like to do paper forms they are available. If you do not have access to a computer, please call NHF Colorado at 720-545-0755 and appropriate forms will be mailed to you. Spanish speaking forms are available if you need. Forms will also be available at the Hemophilia and Thrombosis Treatment Center (HTC) for pick up! 
Where Do I Return my Forms?
Fax:             888-246-1758 
                   ATTN: Mile High Camp
Email:          sjeffrey@hemophilia.org
Mail:              NHF Colorado
                     ATTN: Mile High Camp
                    1385 S. Colorado Blvd. Suite #610
                     Denver, CO 80222
*Feel free to drop them off at the HTC as well!