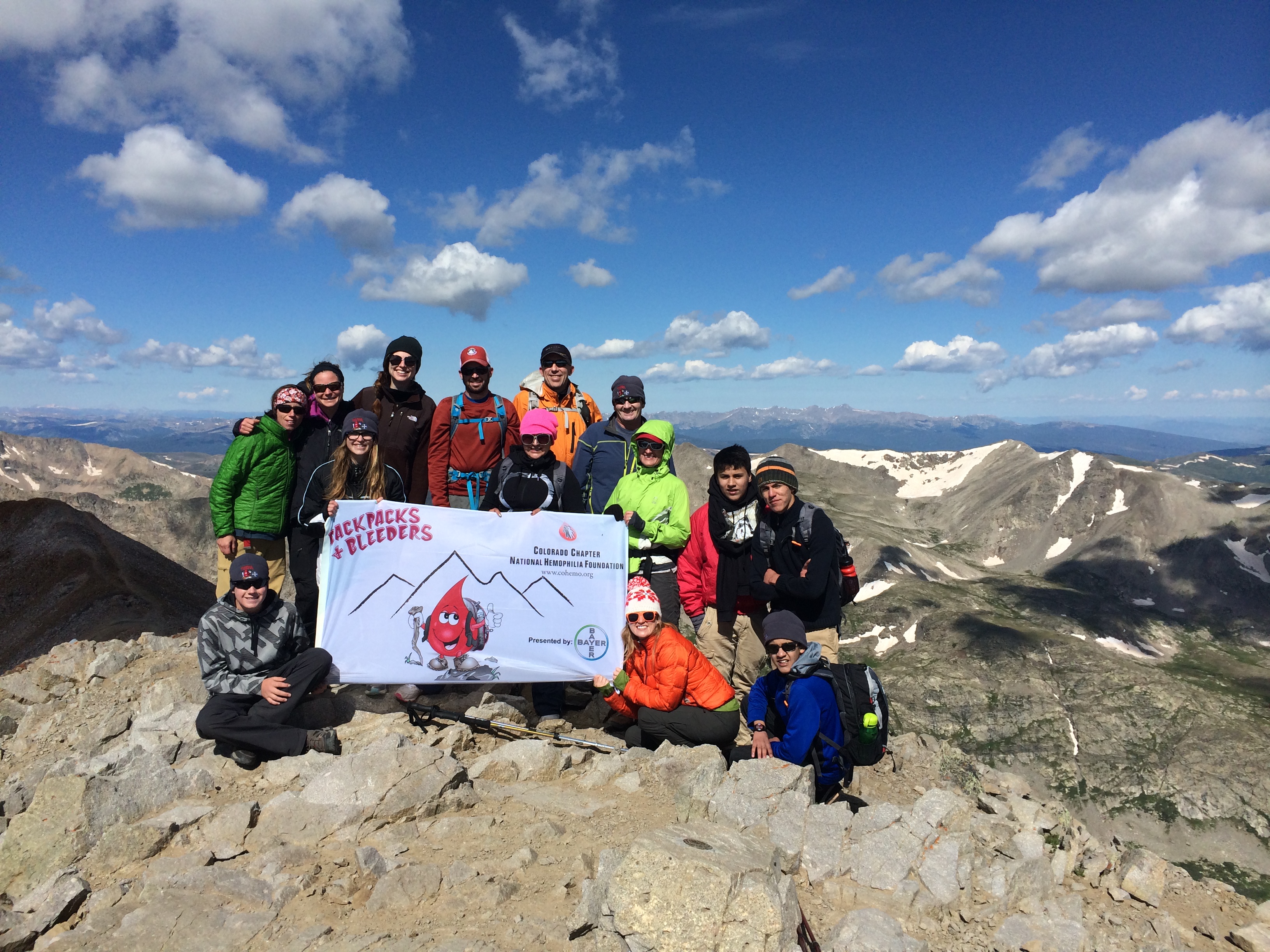 WE CLIMB MOUNTAINS!
Backpacks + Bleeders is a program was a creation by a former board member, the Colorado Chapter and HTC. Backpacks+Bleeders cultivates adaptable independence one meaningful adventure at a time by challenging our community to think beyond their limitations and enjoy the outdoors. We will continue to strive to enhance this program based off of the community needs.
Our goal is to provide a sense of community to feel connected to one another. To empower each other and learn how to take control of your bleeding disorder. And to engage one another by promoting a healthy living and resilient lifestyle. 
Backpacks + Bleeders travels to several outdoor activities a year.  From hiking to indoor rock climbing to white water rafting to attempting a classic Colorado 14er, Backpacks + Bleeders is always on the go!
---
2020 Calendar Events
Backpacks + Bleeders is proudly sponsored by the following:
January 25th:
Indoor Rock Climbing at the Springs Climbing Center in Colorado Springs

February 15th:
Snowshoeing with BOEC in Breckenridge

March 8th:
Bleeders on the slope at Winter Park

May 30th:
Water Activity

June 20th:
Hike a 14er

August 1st:
Hike a 14er

September 12-13th:
Camping and Kayak Excursion

October 10th:
Family Friendly Hike