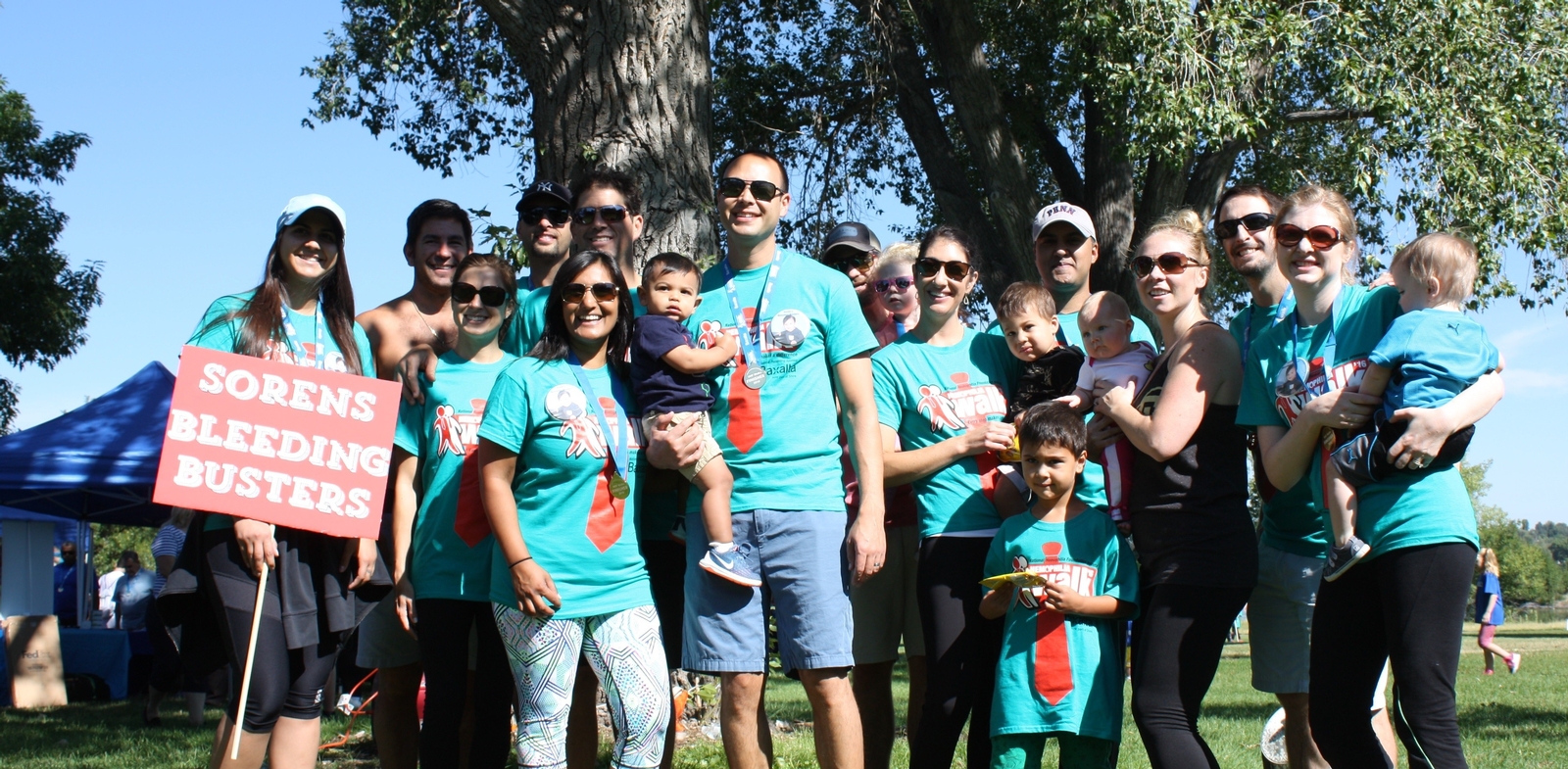 Thank you for attending our Colorado Walk for Hemophilia! 
Our Colorado Community gathered on August 26, 2017 at Sloan's Lake Park in Denver. We walked to raise critical funds for local programs (Family & Kids Camp), local services and national research. Our amazing teams and fundraisers have raised nearly $80,000!
Top 5 Teams
Happy Campers
Hackers for Hemophilia
Pitchfork Pack
Soren's Bleeding Busters
Chill Factor (HTC Team)
Top 5 Individual Fundraisers
Jalpa Sheth
Heidi Merson
Beatrix Parker
George Weilert
Jaiden Nicks
SAVE THE DATE! Join us on Saturday, August 25, 2018 at Sloan's Lake Park. Registration is open!
Walk Fundraising Steps to Success!
1. Make a donation
2. Set a fundraising goal
3. Customize your personal fundraising page with a photo and your story
4. Invite your friends/family to join your team
5. Raise funds
*Share your personal fundraising page by sending the link to your friends/family
*Does your employer offer matching gifts?
*Host a team fundraising event and get the whole team involved! (Ideas: silent auction, poker night, garage sale, car wash, talent show)
*Ask your favorite restaurant to host a proceeds night and apply the donation to your fundraising goal
*Ask 10 people to donate $10
*You can collect checks and cash and we can associate them with your fundraising page