Education Empowerment Days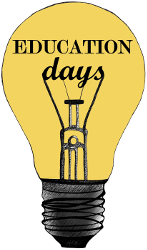 EVENT POSTPONED UNTIL FURTHER NOTICE
Lets unite as a community and become empowered through education and connection!
As an organization we are dedicated to the education and advocacy for our community. At this conference we bring the members together and offer multiple educational sessions for the bleeding disorder community and provide a space where you can have the opportunity to meet and network with other people who share a similar story.
This is a time for all members of the bleeding disorders community to learn innovative, best practices to manage their bleeding disorders. Sessions include bleeding disorders basics, medical advancements, state/federal updates, and addressing your physical/mental needs, and nutrition and health.
Registration will be available soon!