Backpack + Bleeders: Green Mountain Loop Hike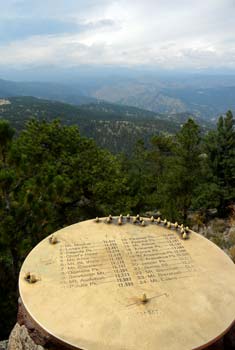 Green Mountain in Boulder, Colorado is a strenuous hike that offers fantastic views of the Front Range, Flatirons, and a wide panorama at the top of Green Mountain. This 5.7 mile moderately trafficked loop.
Elevation gain: 2,798ft
Approx time: 3-4 hours
Dogs: Allowed on leashes
Parking: Trailhead is only accessible by hiking up Baseline trail from a lower parking area.
poison ivy: There is poison ivy along the Gregory Canyon trail, so be sure to be careful not to brush up against it.
The short but steep hike to Green Mountain (8,144') leads to a 100 mile panorama of the Continental Divide from the summit.
Meeting and hike logistics:
Meeting at 8:30am in front of the Meadow Trail for "Know Your Limits" program **please plan to attend this**
Will depart for hike PROMPTLY at 9am
Hike is an estimate of 5.7 miles
Route:
I have attached a map with the highlighted route for tomorrow. From Chautauqua take the Meadow Trail to the bridge at the Gregory Canyon Trailhead. (Parking Fees apply on weekends and holidays in the summer). From here either way is fun. Clockwise is a little steeper, but the uphill part is more in the shade and the views are refreshing on the way up. Go up Amphitheater, then upper Saddlerock, then EM Greenman to the peak. Enjoy the views on a clear day and head down the West Ridge Trail, to Ranger, to Gregory Canyon Trail, back to the bridge, then back Baseline Trail to Chautauqua. **We will have route maps printed for everyone**
Parking and directions:
In Boulder, travel west on Baseline from Broadway. After about 1 mile, turn south on Kinnikinic Rd and park at trailhead. You may also park along Baseline road if the parking lot is full.
What to bring:
This is a strenuous hike, be sure to follow your treatment plan and consider if you may need to infuse prior to the hike. You may also want to bring extra factor. You will also want to bring ample water and snacks.
What is provided:
Trekking poles, micro spikes and some snacks
Planning ahead:
Plan on eating a carb-loaded diet the night before
Bring snacks-roughly 200-300 calories per hour
Have proper footwear- will be rocky terrain at some points
Bring/wear layers
Look over 10 Essentials and Hiking Etiquette