Backpacks + Bleeders: Annual 14'er Hike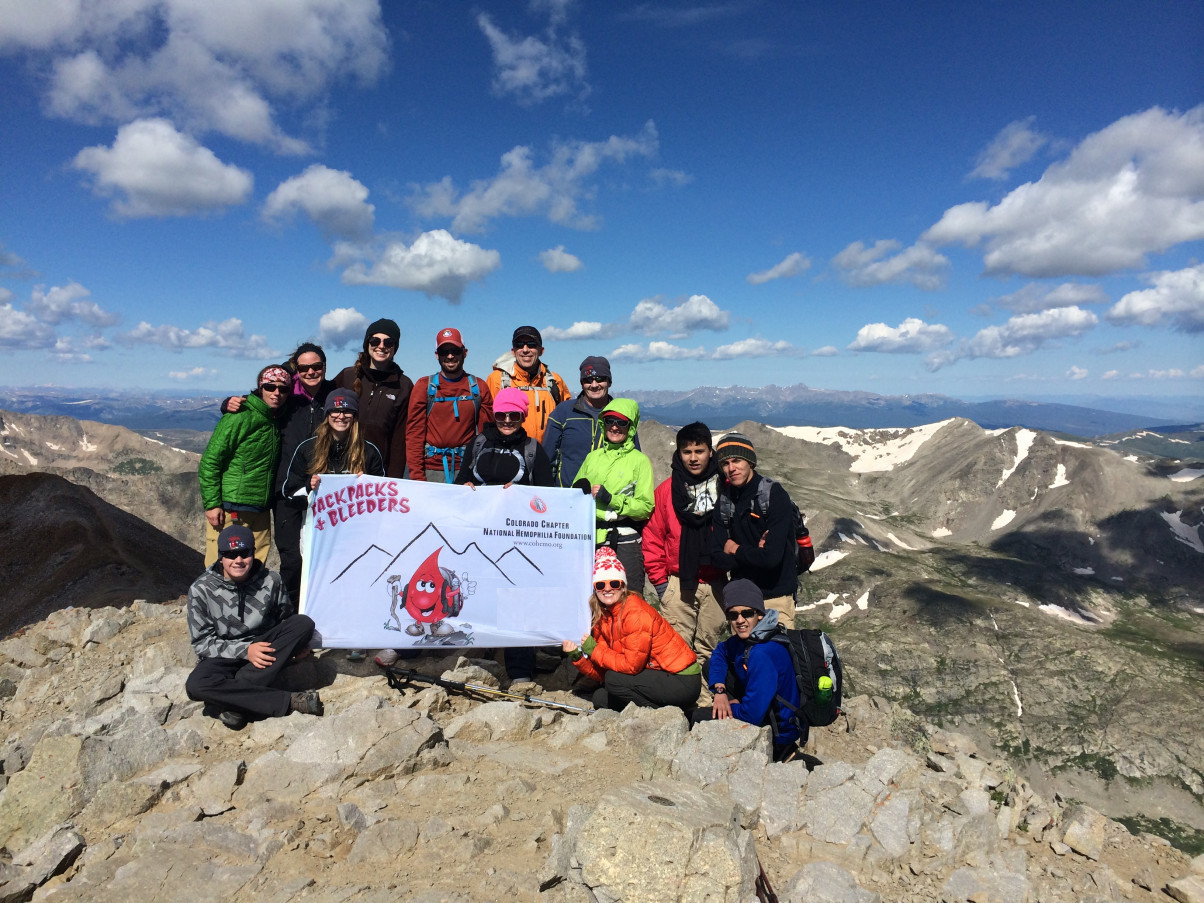 Every year the Colorado Chapter of the National Hemophilia Foundation is ecstatic to host Backpacks + Bleeders' advanced hike up one of Colorado's infamous 14,000-foot peaks. This year, we again turn to the Breckenridge Outdoor Education Center (BOEC) to expertly guide us to the top for some of the most epic views you will see.
Please visit the Backpacks + Bleeders Facebook page for more information.
Due to the limited number of spaces available for this event, each person attending will need to fill out a registration form (instead of per family like we have done in the past).
Please click the "Register Now" button in the top right corner or contact Jess in the office to RSVP!