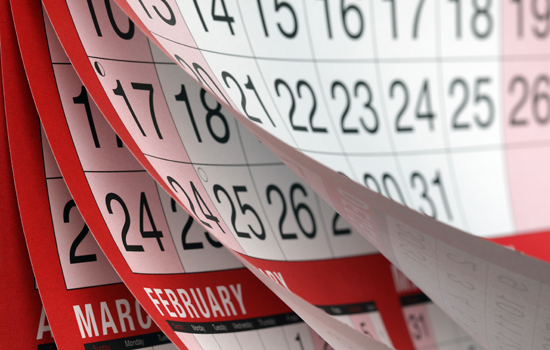 You'll always know what's going on with our organization.
Just bookmark this page and check back often for the latest programs and events.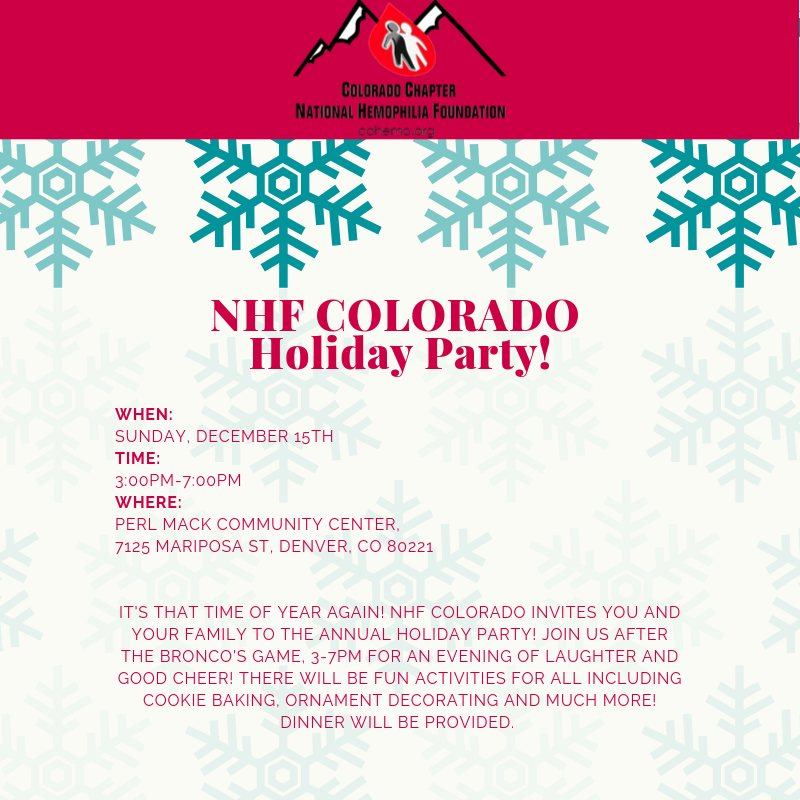 It's that time of year again! NHF Colorado invites you and your family to the annual Holiday Party! Join us after the Bronco's game, 3-7pm for an evening of laughter and good cheer! There will be fun activities for all including cookie baking, ornament decorating and much more! Dinner will be provided.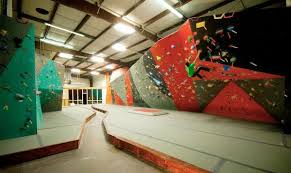 NEW DATE AND TIME! Join us on SATURDAY JANUARY 25TH for an indoor climbing event at Earth Treks! Join us in a private climbing area as expert instructors teach us tie-in and belaying skills. This event is sure to give all attendees new skills, restored sense of adventure and incredible stories and bonding within your bleeding disorder community! Entrance, rentals and instructors are all included with your registration!
We will meet as a group at 12:00pm to do a group stretch and discuss the importance of maintaining joint mobility. At 12:30pm Springs Climbing instructors will join us for a brief orientation and low sideways climbing games to get warmed up, the climbers will transition to vertical climbing!
**If you do not attend the 12pm session you will not receive a climbing pass for the day**