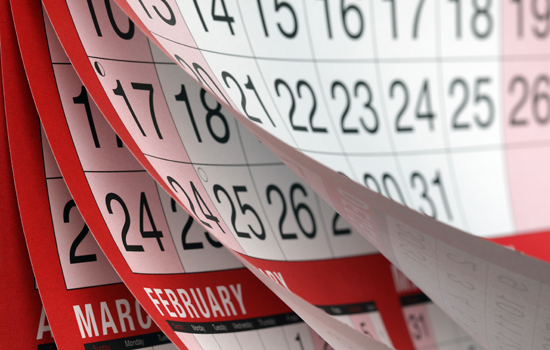 You'll always know what's going on with our organization.
Just bookmark this page and check back often for the latest programs and events.
Mantener un estilo de vida saludable que equilibre una nutrición adecuada y bienestar emocional es especialmente
importante para las personas con un trastorno sanguíneo. En esta presentación de HOLA PLÁTICA se considera cómo
incorporar elecciones saludables y alivio del estrés en tu rutina diaria.
Maintaining a healthy lifestyle that balances proper nutrition and emotional well-being is especially
important for people with a blood disorder. This presentation of HELLO PLÁTICA considers how
Incorporate healthy choices and stress relief into your daily routine.
Join us Saturday, February 15th for a snowshoeing adventure in Frisco! This half day adventure will be led by our beloved Camp friends from Breckenridge Outdoor Education Center on this scenic hike for all. Join us as we hike and discus the importance of winter hiking awareness in the beautiful Mayflower Gulch located in Frisco, CO.
We will meet and park at the Summit County Library. Here is your last opportunity to use the facilities! From there BOEC will commute us to the Mayflower Gulch trail head, which is a roughly 30 minute ride.
We will meet in the Kayak Overnight Parking Lot off of i-70 and travel to the trail head together as a group. You are recommended to use the bathroom facilities in Frisco before parking due to no restrooms at the trail head.
What to bring:
Wear layers
Plenty of water
Trekking Poles
Hats/gloves
Neck gaiter
Warm socks
Snow Boots
Sunscreen
Sun glasses
We look forward to snowshoeing with you!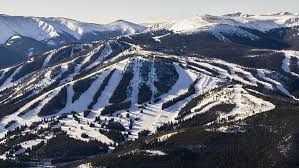 Join us March 8th at Winter Park for BLEEDERS ON THE SLOPES!
We challenge you to join your bleeding disorder community to discover and strengthen your outdoor winter skills. To make this possible, NHF Colorado is providing a full ski experience at Winter Park that includes lift ticket, rentals, and a $20 food voucher that can be used at all Winter Park owned areas. There are only 50 lift tickets available and 25 lessons available so act fast!
TICKET OPTIONS:
1. Lift Ticket and Rentals- $15 includes day lift ticket, rentals, (50 available), TO ATTEND YOU MUST BUY THIS TICKET.
2. Optional Half Day Lesson- Free for those directly affected with a bleeding disorder, (25 available).
As with all Backpacks + Bleeders activities, you will receive valuable education on how to best treat your body to reach new heights in outdoor experiences*. This is an amazing way to experience the Rocky Mountains TOGETHER as a community. HALF DAY LESSONS are available for those DIRECTLY affected by a bleeding disorder!
Note:
A one-time $15 fee per person is required to complete registration and enjoy the total ski package.
Event participation is limited to adults and children 6 and older.
Children 12 and under MUST be accompanied by an adult at all times.
Check-in will begin at 8am in the Sack Lunch Zone area in the West Portal Station Building. This is the same building that the rental shop, NSCD Office and where the medical clinic is located.
Agenda:
8:00-8:25AM-- Check-in at the Sack Lunch Zone area in the West Portal Station Building, rental fitting and continental breakfast
8:30-9:30AM-- Backpack + Bleeders Group Meeting
9:30AM--Receive lift tickets and food vouchers
9:30AM-4:00PM: Open skiing – enjoy the slopes
9:45-11:45AM-- Half Day Lessons – for eligible members who desire
We will be working directly with the NSCD or the National Sports Center for the Disabled to ensure that EVERYONE has a chance to hit the slopes. Adaptive equipment for all is available. It is also available to have an "Inclusion Lesson" where a NSCD instructor will focus 1-on-1 with the individual to help ensure the best results. This is a great fit for someone with ADHD, autism or other learning disabilities.
What to bring:
Snow jacket, snow pants, gloves, hat, goggles
**If you do not have googles it is recommended to rent or purchase in Denver. Winter Park does NOT rent goggles or snow jackets**
Parking:
We recommend that you do not bring valuables. If you do lockers are available for $8 a day down the stairs from the Sack Lunch Zone.
Parking comes on a first come first serve basis. We recommend parking in the North Bench parking lot which is located at the second stoplight when entering the area. Once you park in the North Bench parking lot you will cross over a walkway bridge of Winter Park Drive. The West Portal Building will be the first building on the right.
**There are handicap accessible parking is located on the east side of Winter Park Drive in the Moffat Lot at the Resort base adjacent to all activities or in the Village garage.
Plan for two hour commute from Denver Metro or the Boulder region.
*Be sure to consult with your local HTC and follow your treatment plan*
**IF THE $15 REGISTRATION FEE IS A BARRIER PLEASE CONTACT HANNA AT HBEARY@HEMOPHILIA.ORG TO