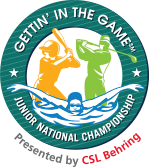 CSL's Gettin' in the Game, Junior National Championships
November 5—7, 2021 Phoenix, Arizona
NHF Colorado is proud to send members from the Colorado Community to represent our state in CSL's Gettin' in the Game, Junior National Championships 2021.
Priority is given to applicants who have never attended the program before.
Each state is allowed to send 2 applicants with one accompanying parent to the event.
Applications MUST BE SUBMITTED by August 20th! You will be contacted about selection shortly after. 
Please fill out out the information below to have a chance to be chosen to represent Colorado at the 2021 games.
Contact the office if you have any questions! info@cohemo.org, 720-545-0755
Gettin' in the Game, JNC Application 2021