Mile High Summer Camp 2021 TBA
NHF Colorado Staff, Board of Directors and Medical Team are closely monitoring the COVID-19 situation. Right now, we are planning to host an in-person OR virtual Family Camp June 12-13th at Highlands Camp. We plan to announce the final plan by May 1st, 2021.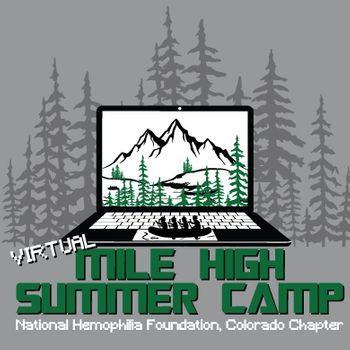 ---
As a result of the COVID-19 pandemic, we have made the difficult decision to cancel the weeklong Mile High Summer Camp at Rocky Mountain Village this year. We will be offering an innovative plan for virtual camp and alternate activities that meets weekly throughout July, and we hope you will participate with us to create some much-needed community connections. Please be on the lookout for details on how to register for what we believe will be some of the most engaging programming in the nation.
The decision to move to a virtual delivery was made collectively among NHF Colorado leadership and Advisory Board, the HTC, and the Rocky Mountain Hemophilia & Blood Disorders Association. Although it is difficult and disappointing, it is the unanimous perspective of all these groups for the safety of our community.
Processing this change is hard and we are here to support you. Changing the tradition of gathering together is tough—we feel that too—but this is the right decision to keep everyone safe and in good health. We are among the last bleeding disorders chapters nationally as well as among the last the local organizations in Colorado to make this decision. We took this time because we see camp as a pillar of our work. Like you, we really wanted to make it happen. Even prior to COVID-19, the health of our community has always been our top priority. As we considered many possible modifications, we concluded there just was not a path forward to ensure health and safety consistent with this standard.
We are committed to maintaining the spirit of camp through upcoming virtual events by creating activities for you to do at home, while connecting with other families throughout our region. Please look for information on how to participate beginning in early June.
---
Mile High Summer Camp is a camp hosted by The Colorado Chapter of the National Hemophilia Foundation and The University of Colorado Hemophilia & Thrombosis Center.  Mile High Summer Camp serves campers affected with hemophilia, von Willebrand's disease, and other rare chronic bleeding disorders from Colorado, Wyoming, Montana, and Nebraska.
Who Can Attend Camp?
Mile High Camp is for male & female campers, ages 7-17, who are affected by a bleeding disorder and their siblings. Campers must be 7 years old on the first day of camp, in order to attend. Affected campers must be a patient of the University of Colorado Hemophilia Treatment Center. Siblings must attend with their affected sibling, in order to attend.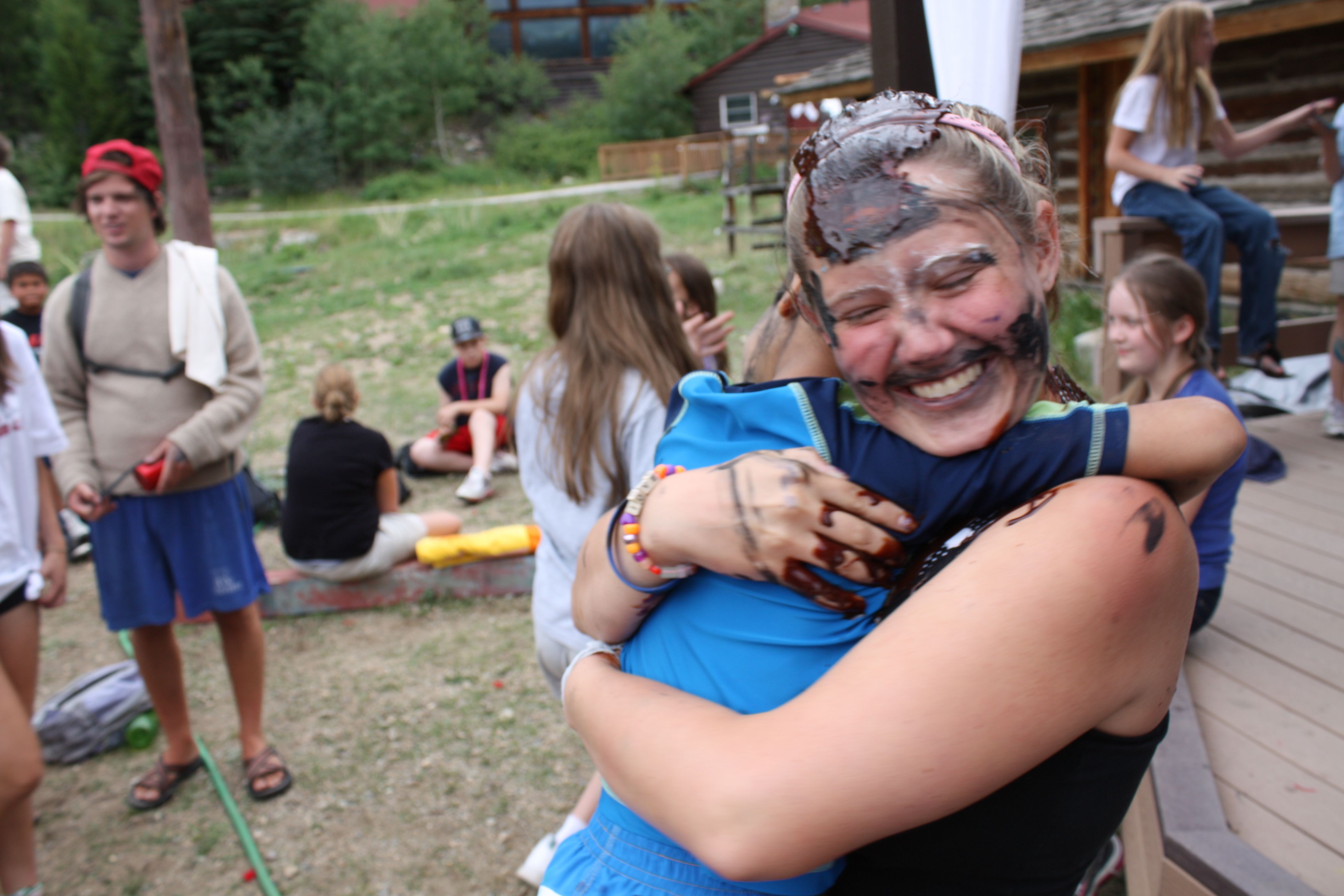 Why Attend Camp?   
The mission of Mile High Camp is to engage in the lives of children affected by an inherited bleeding disorder by providing life-changing camp experiences that are empowering, encouraging, and educational in a physically safe and medically sound environment. At Mile High Camp, our vision is that our campers will embrace our camp values in order to one day take personal responsibility for their own lives and become strong advocates for their own care. Through a camper-centered program that focuses on the premise of keeping campers and staff safe, respected, and loved, we intend to empower our staff and campers to achieve these goals.
If it were not for Mile High Camp, most children with bleeding disorders would not know another child with hemophilia or vWD. Due to medical conditions and family finances, many of our campers would not be able to attend a summer camp at all. We believe that a chronic condition affects the entire family. Our philosophy is to provide our campers with a normal camping experience by providing them with traditional camping activities in a safe environment.  
Staff at NHF Colorado, the Hemophilia & Thrombosis Center(HTC) and Rocky Mountain Village want this to be a wonderful experience that creates a wealth of fond memories for your camper.
---
What's NEW at Camp?
Group name AND age changes!
We are committed to providing a fun and safe environment for our Mile High Campers. It is vital to be constantly evolving with the community needs. We are excited to announce what is new and changing at Mile High Summer Camp 2020!
Mile High Summer Camp is separated into three programs based on age. AGES OF GROUPS HAVE CHANGED! You must be this age by 7/10/2020 to attend in the group. 
Base Camp (formerly known as Easter Seals Campers)serves campers from ages 7-14.
Peak Camp (formerly known as BOEC Campers) is a wilderness program for campers aged 12-14. Campers must be 12 on the first day of camp in order to attend the offsite adventure.
Summit/Leadership Camp serves male &female campers from ages 15-17.
Trail Guides/Bleedership Graduated campers have the option to apply for the 19+ program when they have graduated high school. It is required to have a gap year in between being a camper and Trail Guide.
---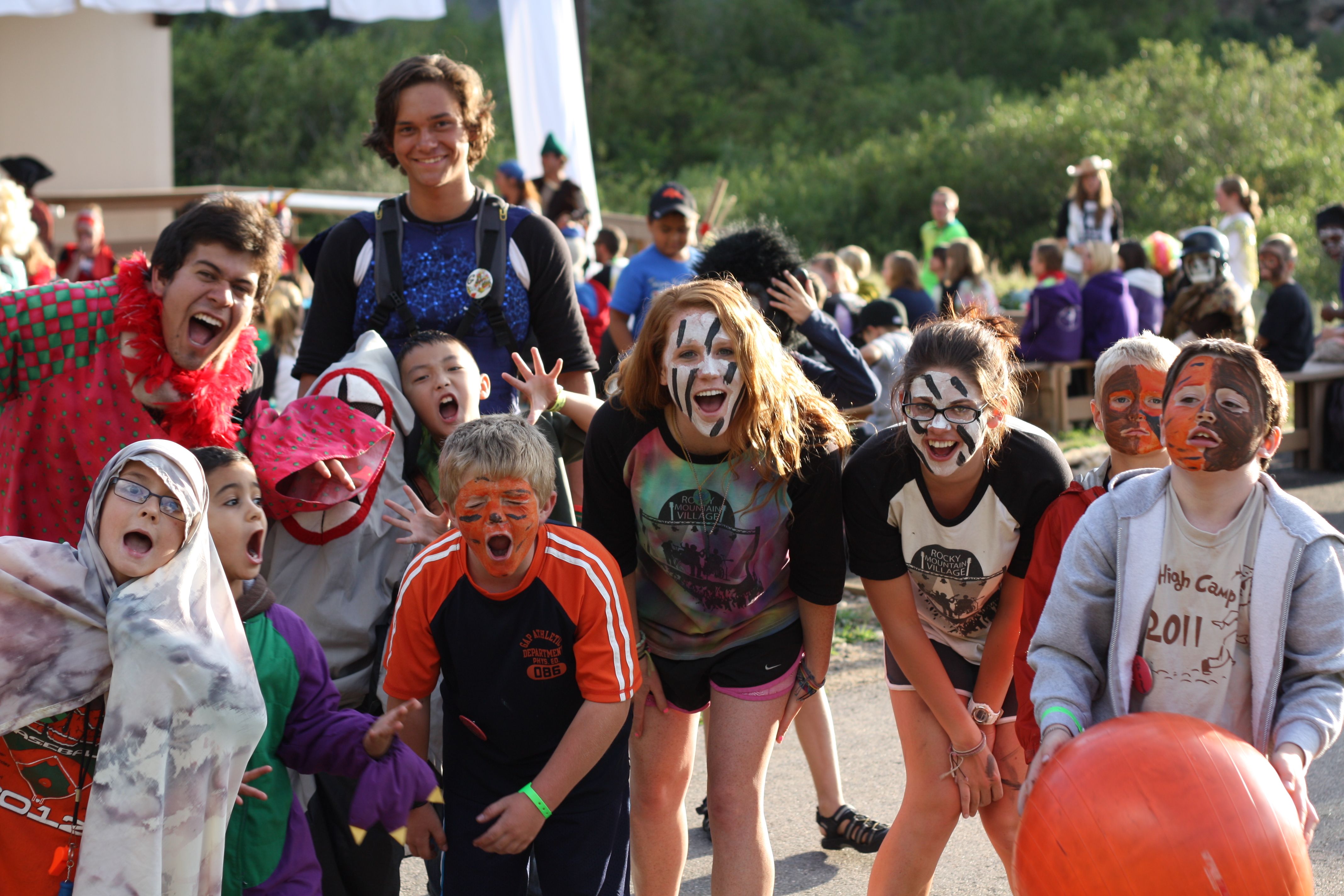 ---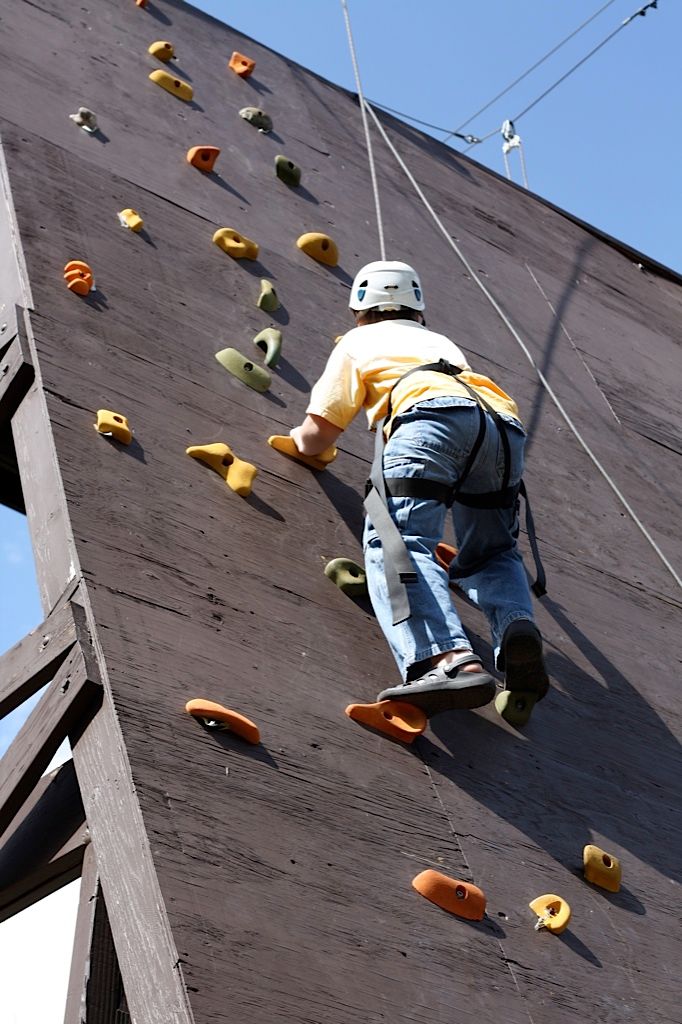 ---
What does it cost?
Each camper is asked to pay a non-refundable $25.00 registration fee.   The remainder of the camp cost, approximately $1000.00 per camper, is underwritten by other sources, including funds raised by the Colorado Walk for Hemophilia. 
*Scholarship forms are available.  Scholarships will be granted on an individual basis.
---