NHF Bleeding Disorder Conference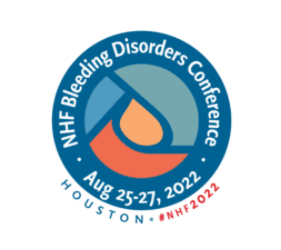 NHF is thrilled to announce that the 74th Annual Bleeding Disorders Conference (BDC) will take place from August 25 to 27, 2022, in Houston, Texas. After two years of uncertainty, we are excited to gather our community in person!
For those that cannot join NHF in Houston, they will also be offering a virtual component. A total of 28 hours of selected sessions from the Consumer, Teen, and Chapter tracks will be live-streamed. These sessions will also be available on-demand immediately after the live broadcast. On-demand sessions will be accessible on our virtual platform until September 25, 2022.
NHF will also be offering 12 hours of selected live streaming sessions from the Provider tracks. An Enduring Program during late Fall of 2022 will be offered.
NOTICE: This is an independent event organized by industry representatives and not run by NHF Colorado. In order to continue to best serve the community the chapter is partnering to provide information and resources that may impact you.