Teen Leadership Weekend- Mile High Summer Camp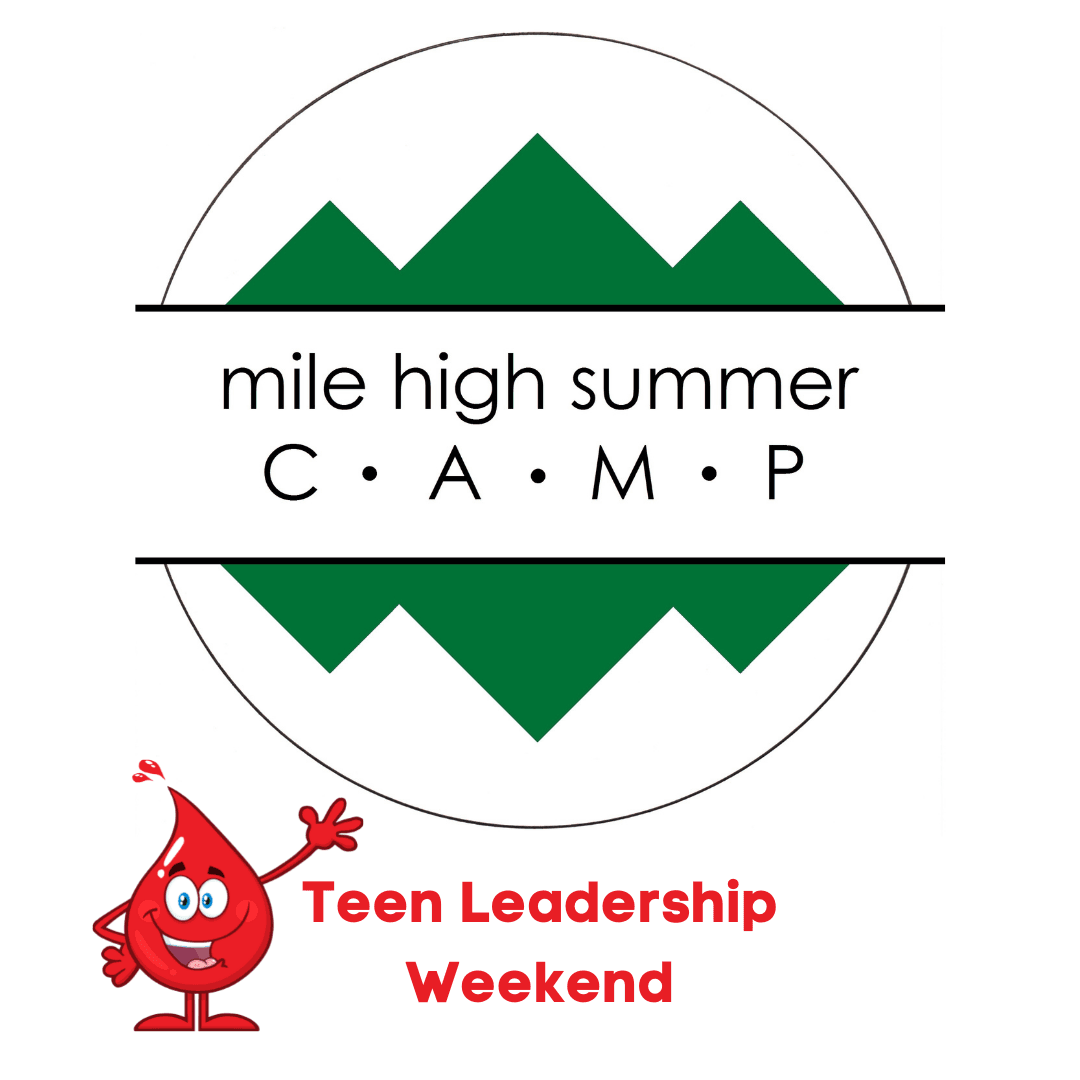 In its over 40 years of existence, Mile High Summer Camp provides an opportunity to reach the youth in the bleeding disorder community. After two years of virtual camp we are ecstatic to have the opportunity to gather together again in-person. Teens will have the opportunity to go on a wild adventure with Breckenridge Outdoor Education Center participating in familiar activities.
Teen Leadership Weekend: Friday, July 15 - Sunday, 17th for teens ages 15 - 17. Campers must be the minimum age of 15 on the first day of camp. Campers turning 18 during the camp timeframe will not be permitted to attend camp.
COVID-19 Vaccination Required: Chapter and Medical Staff are working in every capacity to ensure the utmost safety of our campers which is why a COVID-19 vaccination is required for all campers and Bleedership Counselors to attend Mile High Summer Camp and the Teen Leadership Weekend. There are no exceptions to the vaccination requirement for 2022.
PRE-REGISTRATION CHECKLIST
We're so excited to see your camper for the 2022 Mile High Summer Camp! Before you begin the registration process, please have the following documents ready to be uploaded into our registration system. You cannot save your registration and come back to finish at a later date, so please have this information ready PRIOR to starting the application.
A copy of the camper's COVID-19 vaccination card
A copy of the campers immunization records- signed and validated by the primary care physician.
The following immunizations/vaccinations are required: DTap (Diphtheria/Tetanus/Pertussis), MMR (Measles/Mumps/Rubella), Measles, Varicella (chicken pox), Polio, Hepatitis A & B, COVID-19
A copy of the campers insurance card- both front and back
A copy of a letter from your child's primary care physician (not the HTC) showing examination within 12 months of the first day of camp
The date of your child's last comprehensive visit with the HTC- also needs to be within 12 months of the first day of camp
A list of ALL medication (factor, other prescriptions, and over-the-counter) that your camper takes
If your child is scheduled for an appointment between now and July 15th, you can still complete the application and put in your future appointment date for the HTC comprehensive visit and PCP visit. However, the application will not be considered complete until a copy of the form is received. 
PLEASE CLICK THE 'REGISTER HERE' LINK BELOW TO BEGIN THE APPLICATION PROCESS