BLEEDERS AND BLADES: A Women's Event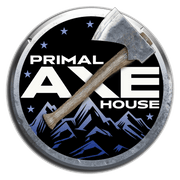 Kick off the new year with an exciting way to challenge yourself – AXE THROWING! Are you looking for some fun and connectivity with other women in the bleeding disorder community? Then look no further! We invite you to join us for BLEEDERS AND BLADES on Wednesday, February 9th at 6:00 PM! Join the other women in your community for an opportunity to strengthen or learn a new skill. We will learn proper throwing techniques and games from experts at Primal Axe house.
Event Audience: ALL women in the bleeding disorder community – directly impacted, carriers or caregivers!
Registration includes dinner and 2 hours of throw time. This is an in-person event that you do not want to miss!
*NOTICE* While the likelihood of getting cut by an axe is low when people follow the rules, it is a physically exerting sport. We highly recommend participants pre-dose if they have a target joint and/or bring a dose in case of an injury.
Please complete the mandatory waivers at the link below (the link will also be included in your confirmation email)
*COVID Policies: NHF and national chapter face-to-face meetings and events (indoors and outdoors) will require that all attendees, including NHF staff and sponsors age 12 and older, show proof of being fully vaccinated or a negative COVID-19 PCR test within 72 hours of attending the event. Additionally, for indoor events, all attendees must wear masks regardless of vaccination status.