Connections, Coffee and Conversations: Super 7 Book Launch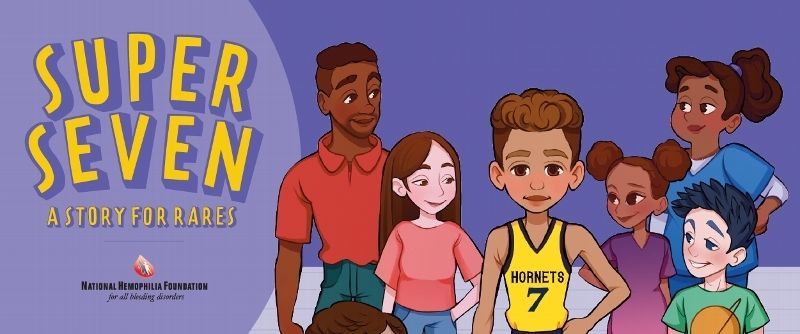 NHF CO Connections Program is designed to welcome and support newly diagnosed families of infants and young children ages 0-8 years old with bleeding disorders with community connections and provide resources. We are excited to launch Connections, Coffee, and Conversations – a virtual connection group to provide support, resources, and connections to those newly diagnosed with a bleeding disorder.
The Connections program is meant to alleviate the isolation and stressors that a newly diagnosed individual and/or family may undergo - not to provide any medical advice - but offer meaningful programs to connect you with other individuals and families within our diverse bleeding disorder community. 
Join us for the kick-off event of the Connections Mentorship Program! Taking place virtually over the lunch hour, we invite families from all walks of life to join us for this engaging and inspiring hour. Book Author, Nikole Skappe will join us for a short reading of 'Super Seven' – A Story for Rares.
'Twelve-year-old Tanner has a rare bleeding disorder and somethings feels like no one understands what he's going through. Does this sound like you? Super Seven: A Story for Rares, is a book about a kid with a rare bleeding disorder for children with rare bleeding disorders.' We will discuss how this book can help generate conversations about some of the themes of the book, including sports, disclosing your bleeding disorder, and school issues.
All attendees will receive a $10 Einstein's Gift Card, a copy of Super Seven, and a discussion guide (one of each per household). You will receive a Zoom link to the event after you complete registration.