The Zoo and You! Denver Zoo Lights Presented by NHF Colorado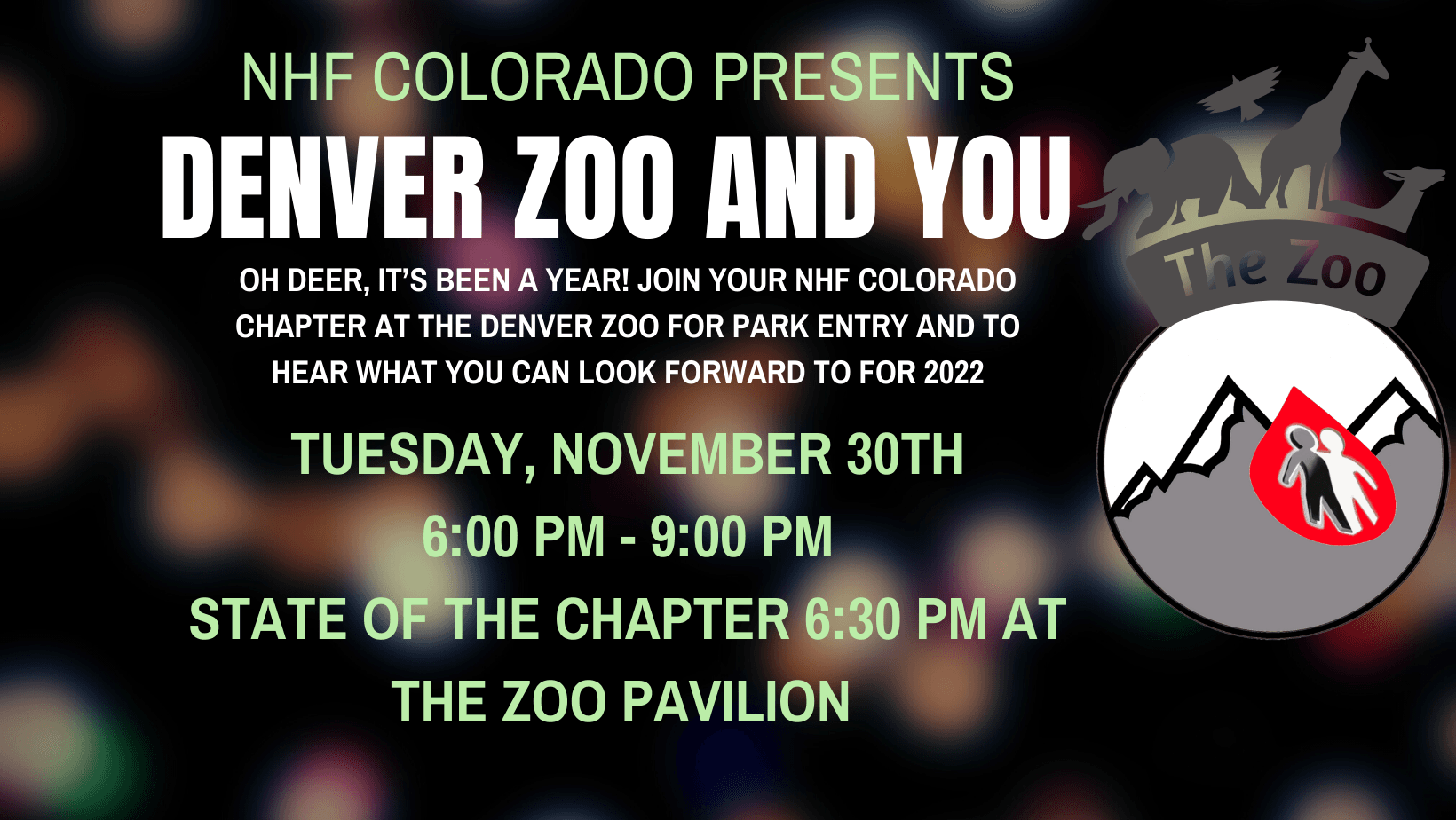 You are invited to bypass the excruciatingly long line and parking headache and join NHF Colorado for a semi-private viewing of the Denver Zoo Lights! In lieu of the overnight Education Empowerment Days, NHF Colorado is excited to offer this fun opportunity to connect with your fellow community. Join us for an opportunity to listen and provide feedback to future chapter plans, and enjoy the fun scenes of the Denver Zoo Lights. This event is absolutely FREE OF CHARGE to all community members, and will take place exclusively outdoors and with social distancing and mask protocols in place to maximize safety.
The deadline to register is Thursday, November 18th so ACT FAST AND REGISTER TODAY!
All community members and those in their households are welcome to attend at no charge. All attendees will be required to show proof of being fully vaccinated or a negative COVID-19 PCR test within 72 hours of attending the event.