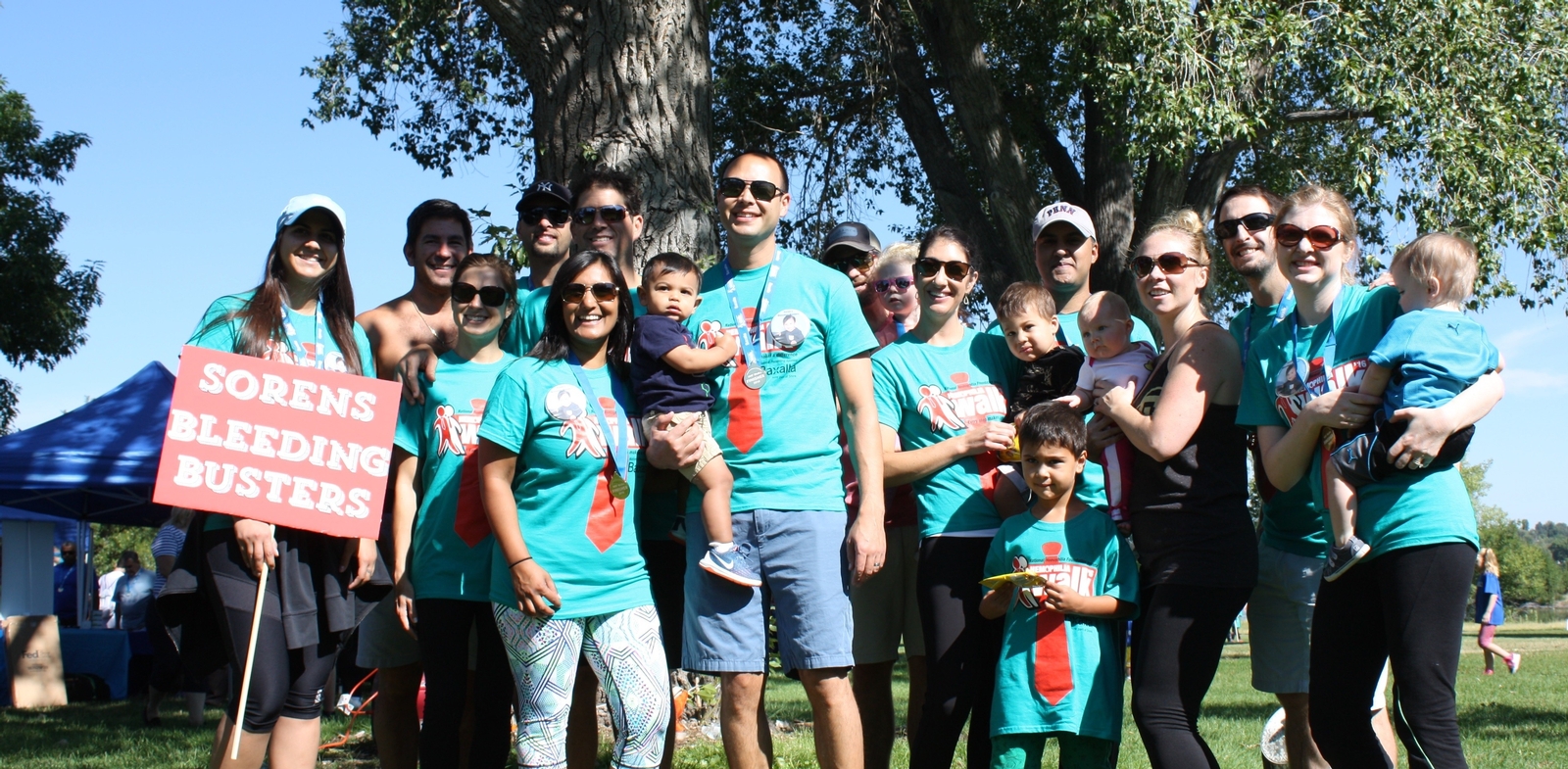 ---
LOCAL FUNDRAISING EVENTS
Let us know about your fundraising event and we'll promote it on our website! Contact Amanda Wolz, your Denver Hemophilia Walk Concierge at amanda@cohemo.org or (720) 290-0552 with any questions. 
HAPPY CAMPERS HEMOPHILIA FUNDRAISER
Presented by: The Weilert Family of Happy Campers
Saturday, August 12th
Food Truck | Local Beer | Outdoor Movie
---
Colorado Chapter National Hemophilia Foundation is proud to be a part of the National hemophilia Foundation's Hemophilia Walk program consisting of over 35 walks nationwide!  
Over 500 children and individuals in the state of Colorado are affected by bleeding disorders such as hemophilia and vonWillebrand's disease. Improvements in care and advancements in therapies are allowing people with hemophilia and other bleeding disorders to live a better quality of life than in years past, and we will continue this work until we find a cure!
The Walk for Hemophilia raises funds specifically for:
Mile High Summer Camp-  A week-long specialized camp where children learn how to manage their condition and where they can connect with others that have similar challenges. This program is has great impact in our community, as children with very rare bleeding disorders can often feel isolated and alone because of their condition. Camp helps them recognize that they have a support system of peers, doctors, nurses, social workers, and mentors that are there for them while they learn independence and the importance of medical treatment adherence.

Family Camp- A weekend camp for families ranging from age 0-100! This camp provides a space for families to connect as well as receive education about their conditions. Many families that attend are newly diagnosed, and are in the first stages of learning how to manage a bleeding disorder for a loved one.

Emergency Financial Assistance- A grant program that allows households affected by bleeding disorders to apply for financial assistance for a variety of medical or economic hardships. A committee on the Board of Directors controls the grant recipients, but anyone in the community is welcome to apply. NHF Colorado fundraisers are the SOLE contributor to this program.
With the #RedTieChallenge creating some momentum for bleeding disorder awareness, the time is now to create your very own team of family and friends! A team can be one person, or 100! Online registration prior to the day of the walk is the ONLY way to guarantee you and your teammates get a Red Tie T-shirt (which includes the red tie as part of the walk logo). Be a captain or join a team today!
WALK SPONSORSHIP
NHF Colorado welcomes Local Walk Sponsorship at all levels. Please invite your company and contacts to consider serving as a local walk sponsor. These sponsorship make a tremendous difference in the lives of our community – join the cause today. To learn more about sponsorship, visit our Walk Sponsorship web page or contact us at walkco@hemophilia.org or (720) 545-0755
WHEN & WHERE
Saturday, August 26th, 2017 at 

Sloan's Lake Park

8:00am Registration, 9:00am Walk Start.
OUR GOAL, YOUR HELP
This year's fundraising goal is $70,000! There are many challenges to fundraising, but ultimately it's about telling your story. Our most successful fundraisers are the ones that share why they walk. There are already some incredible stories on our Colorado Walk Fundraising Page. Each of our stories is unique, but we're part of a community that can relate. Share with us why YOU walk!
CONTACT
For any additional questions or comments, please contact Walk Manager Amy Board at aboard@hemophilia.org or (720) 545-0755