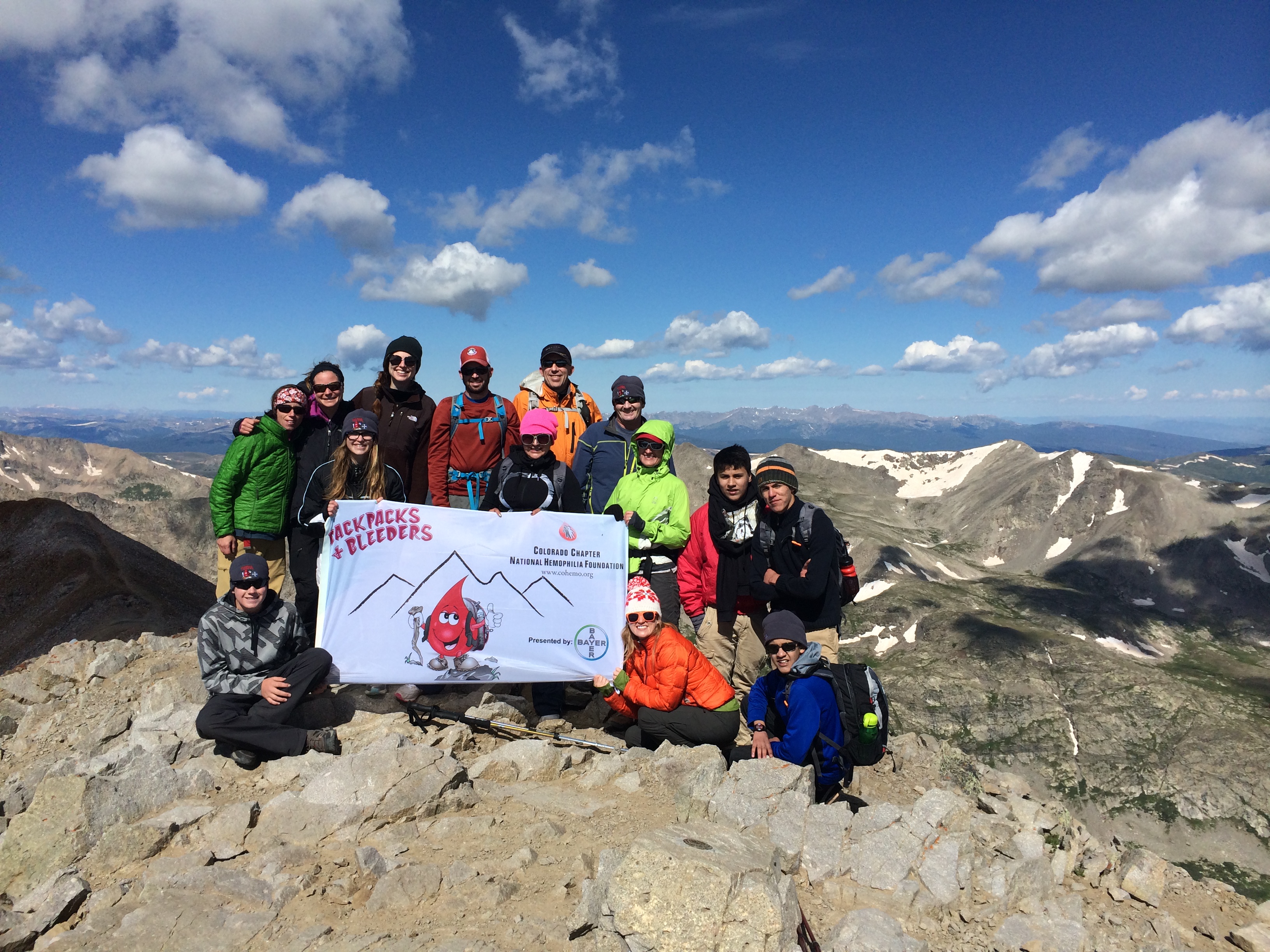 Backpacks & Bleeders is a program created by hemophiliac, former board member and mountaineer, Chris Bombardier.  His vision was to bring his love and respect of our Colorado mountains to the bleeding disorder community.  Always in a safe environment, Backpacks and Bleeders challenges our community to think beyond their limitations and enjoy the outdoors.
With the support from Bayer Healthcare, Backpacks & Bleeders travels to several outdoor activities a year.  From hiking to indoor rock climbing to white water rafting to attempting a classic Colorado 14er, Backpacks & Bleeders is always on the go!  Check the Events tab on our homepage for upcoming events.
We climb mountains.
Please check out our event Calendar to find information on upcoming Backpacks & Bleeders events!